Monday, July 19, 2004
Mid-Ohio is literally anyone's race amongst the factory boys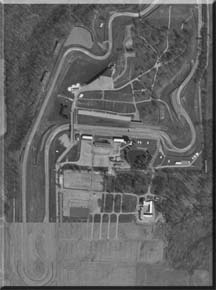 I have a feeling that the coming weekend's double-header at the Mid-Ohio Sports Car Course could very well turn out to be two of the most exiciting rounds of the 2004 AMA season (so far, anyway).
When you look at the recent history of the AMA series at Mid-Ohio, it becomes readily apparent that many of the significant racers in the current field are proficient there, five of them having won one or more superbike races apiece at the historic track. Mladin, DuHamel, Eric Bostrom, Picotte, and Yates have all been victors there.
This year's grid also includes a gaggle of hungry privateers who could very well end up on the podium, if nothing else. The names Hayes and May come to mind off hand.
Highly regarded by many of the Superbike guys as a fantastic track, Mid-Ohio seems to inspire not only confidence, but a willingness to push the limit. Combine that with the current dynamics and close points race of this year's series, and you have a formula for excitement.