Monday, July 21, 2008
West Texas speed test results: 176-mile per hour Hayabusa

Carl & Marie Peterson performed baseline testing on their future 200-mph project bike this past weekend, and the Superbike Blog's cameras were there:
Not a bad starting point, and we'll be closely following their efforts to get the bike past the herculean number of 200 over the coming year.

Wednesday, July 09, 2008
I promise a motorcycle in every garage, comrades!

I hearby announce my candidacy. Tim Kreitz in 2008 -- power to the people. Who better than an award-winning musician and motorcycling advocate to pull this country out of the crapper:

Monday, July 07, 2008
Finding the old iron bridge

I rode about 400 miles total over the 3-day (or in my particular case, 4-day) weekend, and using a little over half that mileage, found one of those cool little West Texas hideaways I'd have never known existed were it not for word of mouth.
My drummer Britt just bought his first motorcycle in over ten years (a 2008 Street Glide), and since last month, he's been telling me about a place he always refers to as "the old iron bridge" near Buena Vista. "We've gotta take a ride and check it out," he mentioned repeatedly. "It's just the kind of place you like to explore."
So we did on Friday. It's an old, abandoned, single-lane truss bridge from probably the 1930s or 1940s that spans the Pecos. For those of you whom are interested, here's it's location. Be prepared to ride dirt roads for about the last mile: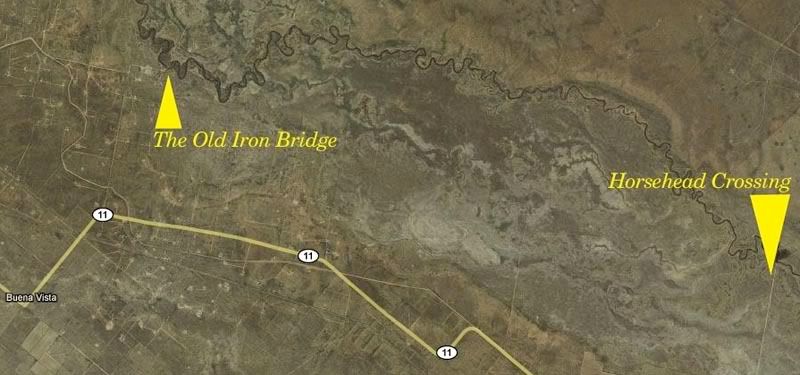 Robbo and Britt sitting on their bikes in front of the bridge: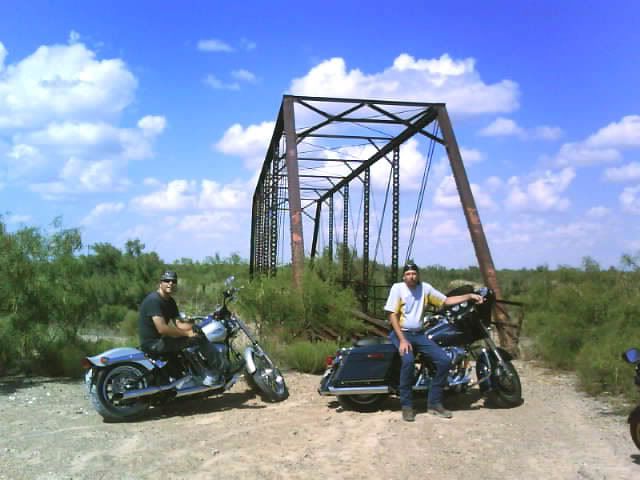 And of course, no matter how remote or off the beaten path a relic like this is, you can bet there are already pics of it on the Internet. Some dude took these last winter: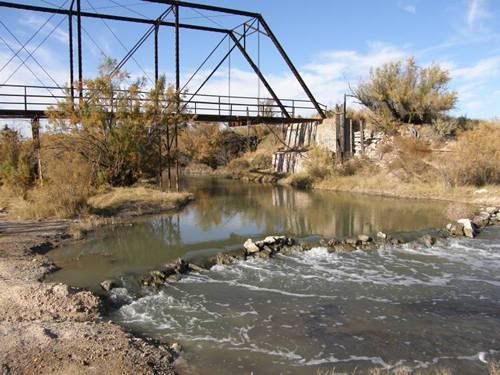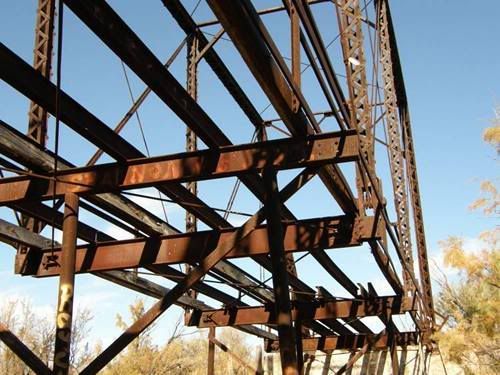 We spent about an hour or so there, scouting out the grave of Fifi Murphy about 200 yards across the bridge (I'd always wondered where it was) and shooting bottles and cans with Britt's .45 ACP. Soon thereafter, we mounted up and headed into Grandfalls for fuel, then back to the Midland-Odessa area.
A neat spot to visit if you're ever in the area.