Monday, September 06, 2010
Sunday was ZX7R tech day

Yesterday afternoon I changed every fluid in the ZX7R except the fork oil; clutch fluid, front brake fluid, rear brake fluid, engine oil and filter, and engine coolant. If you want to suddenly find yourself with a largely dismantled motorcycle, doing all this stuff at once is a great way to get there: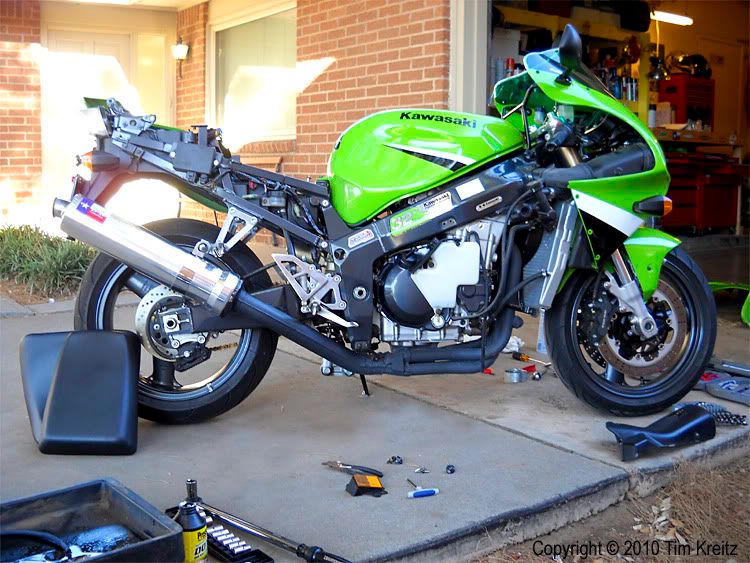 One of the best things I ever did was to buy this motorcycle. It's hard to believe it's been almost eight years since I took it home from the showroom at Midland Powersports (the old location, BTW). This bike has given me one moment of bliss after the next. From the handling to the sound to the power, this bike has an essence that no other motorcycle can replicate.
The paint is holding up just great, still as vibrant and shiny as the day I bought it. This is why you should always keep your bike's paint soaked in Lemon Pledge (yes, the furniture polish) from Day One: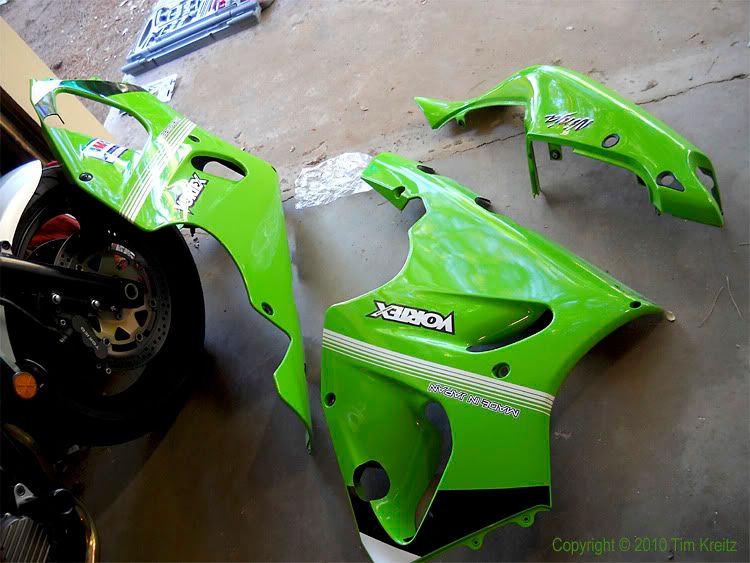 To celebrate all my hard work, I rode the 7R with Blane, Rodger, Brandon, and Britt tonight until about 11 o'clock. It was perfect righting on a perfect night.
Today, the same gets done to the Z-Rex. I hope I have the energy to get back to work on Tuesday.