Wednesday, April 13, 2011
Mother Kawasaki, I beseech thee

Please, for the love of all that is good and holy and true and right, I beg you to bring the W800 to the United States. I will buy one the day they show up on showroom floors. I'll even pay MSRP. Just get it here, and get it here quickly.

Sunday, April 10, 2011
Tour of the West Texas range fire aftermath by motorcycle

I've lived in West Texas my whole life and have never seen anything quite like the range fires of 2011, nor their aftermath. Eight months without precipitation, unseasonable high temperatures, extremely low humidity, and very high winds have combined to create a "perfect storm" scenario which has scorched tens of thousands of acres and left scores of families homeless.
Fires raged again in south Midland County last night, overwhelming firefighters and rescue teams. This afternoon, after the burned areas had been declared safe, I took these pictures near County Road 118 west of Cottonflat.
This area was consumed in a wide swath, taking with it buildings, ranch equipment, and vehicles: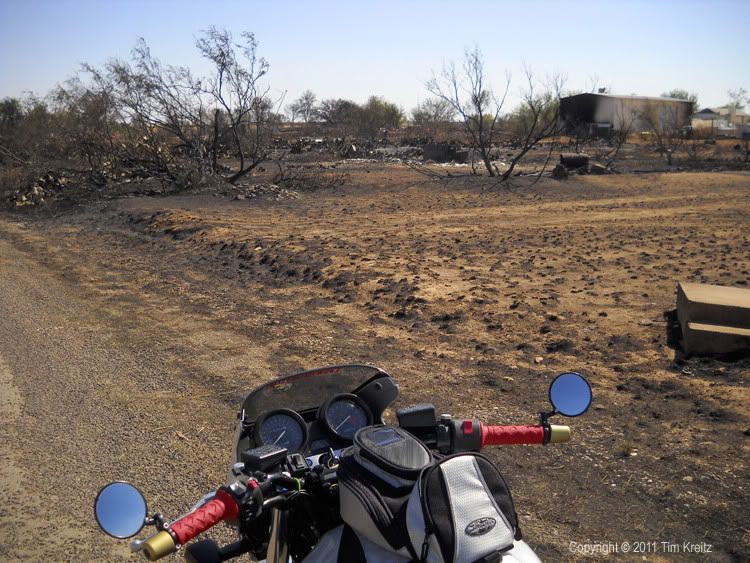 I prefer to show the homes that survived, rather than the ones destroyed. The house in the distance was somehow spared, though the flames had crept up to its back door:
These vehicles were completely melted, yet the fire spread no further than their perimeter: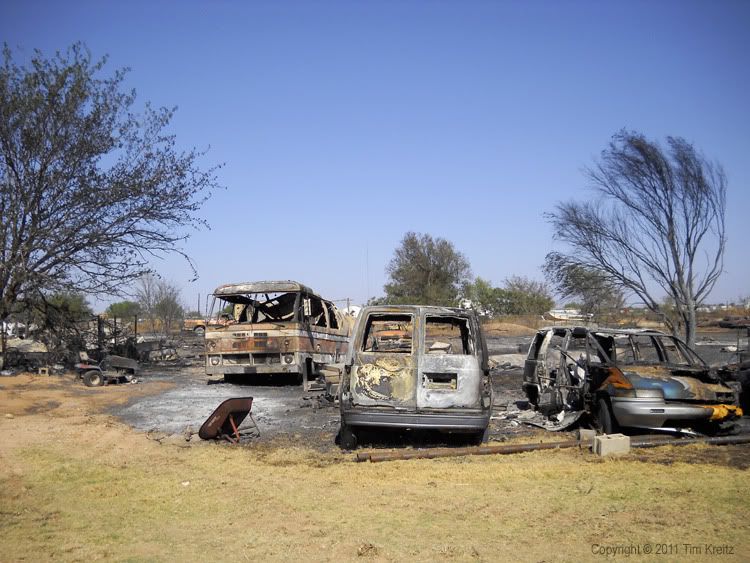 More destroyed cars and scorched earth: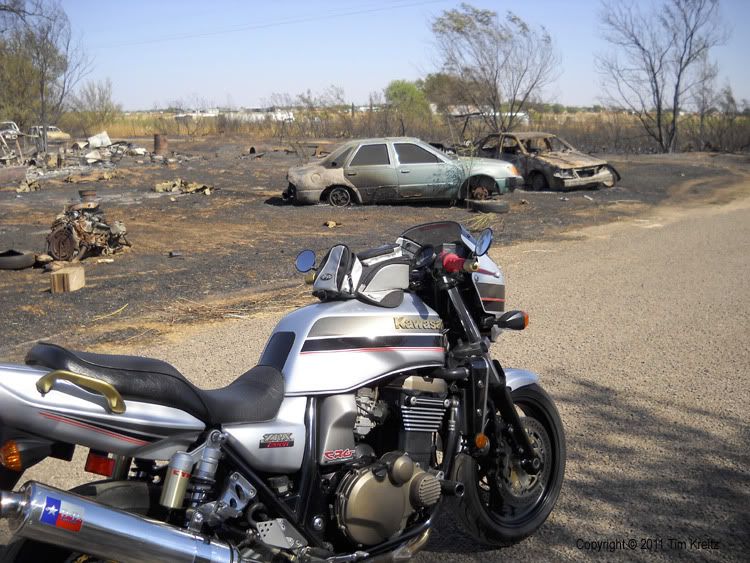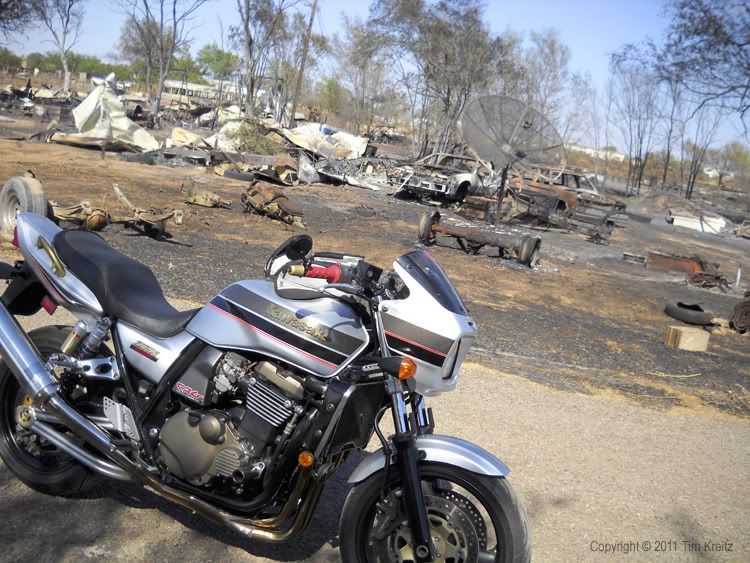 Fire appeared to selectively target this barn and burn it to the ground: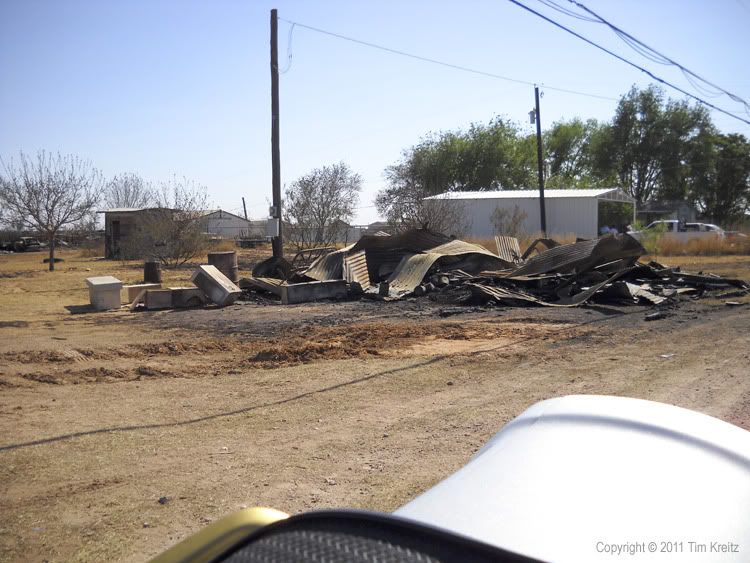 I hope we've seen the last of these fires, but some are still burning all over the area and weather conditions call for more of the same over the next week or so. One thing's for sure, West Texas needs lots and lots of rain in a major way, and the sooner the better.
By the way, please keep those affected by these fires in your thoughts and prayers.