Monday, October 26, 2009
Three Sisters Ride 2009: The good, bad, and ugly

Thoreau once wrote that one should come home from each of life's adventures with new experience and character. I think this weekend's trip to the Three Sisters definitely provided those intellectual commodities to all of us in one capacity or another.
Four friends (Carl, Marie, Weasel, Charles) and I left Midland around 8:15 on Friday night, arriving approximately five hours later at the motorcyclists/bicyclists-only D'Rose Inn on the south side of Leakey. You can't miss the D'Rose. When you pull in, this fellow greets you at the gate:
After a few hours of sleep we awoke with much enthusiasm for the day, got ready, unloaded the bikes, and headed for Vanderpool, where we met our first group of friends from the Two-Wheeled Texans motorcycle forum at the Lone Star Motorcycle Museum: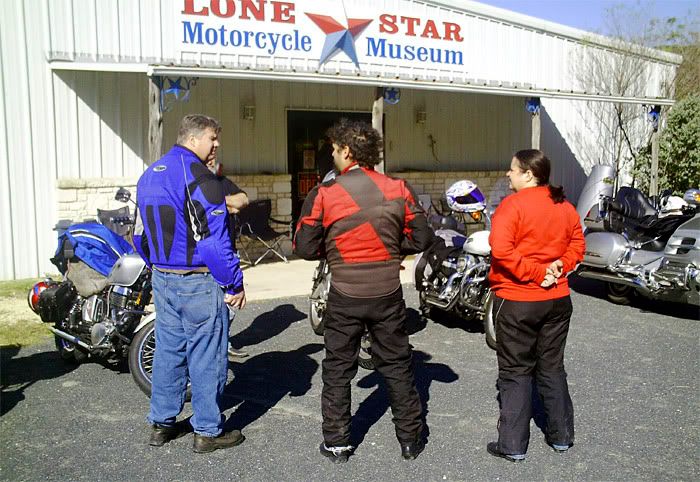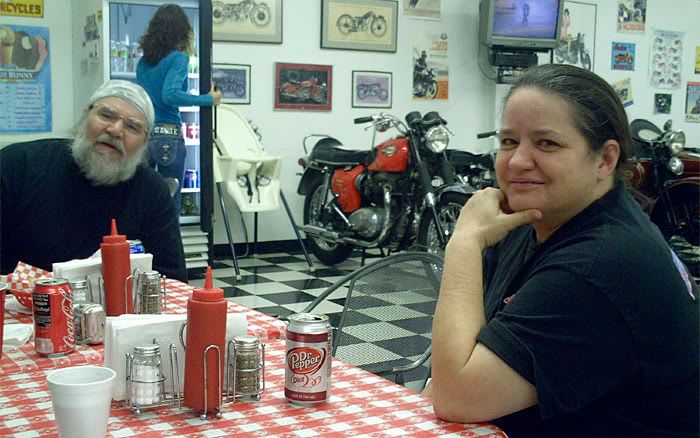 The museum's cafe makes great meat pies: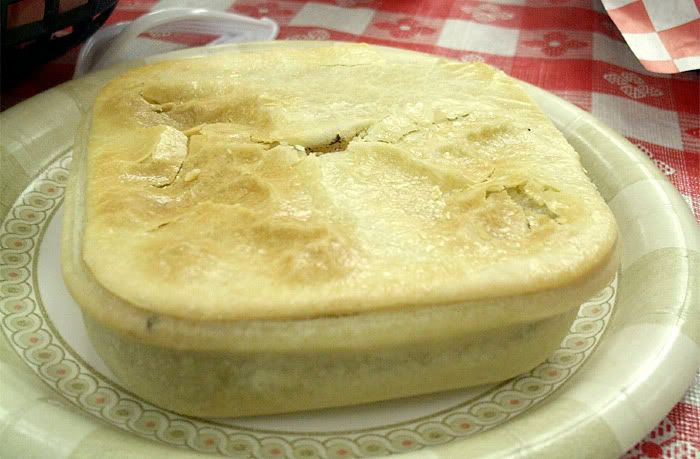 The fries were good, too:
Surrounded by all the Brit bikes at the museum, Charles waves in such a fashion as to make the UK proud: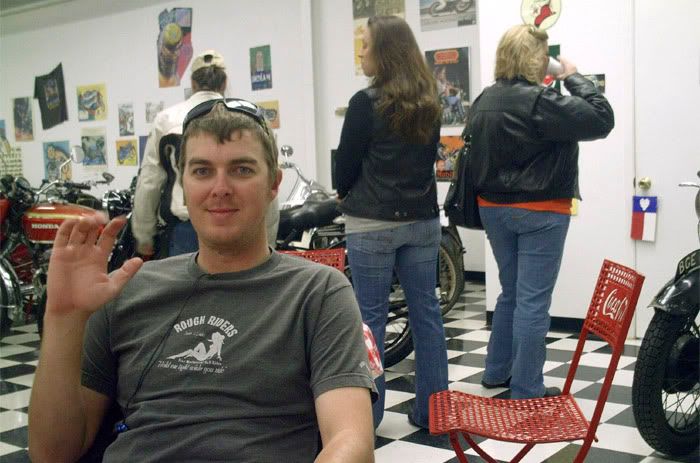 Eight million pics of the museum bikes have been posted to the Internet already, so I'll spare the minutia. However, I think I have decided on the exact shade of orange I will be painting my restoration-project 1973 S1A: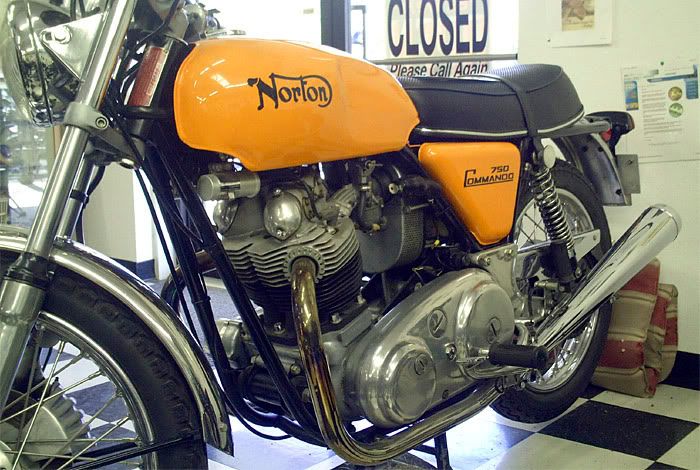 After lunch, we went back to Leakey for fuel before heading out on the hundred-mile loop. There, we met more Two-Wheeled Texans: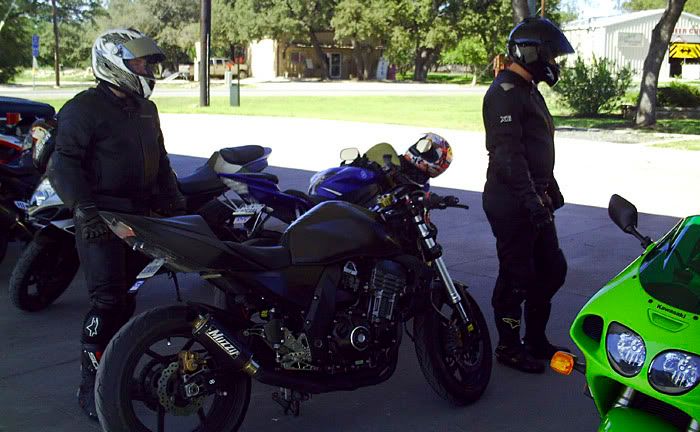 From there, it was all corner-shagging all day in a clockwise traversing of the Three Sisters on a perfect autumn day. Traffic was light, we saw not a single cop, and enjoyed a spirited but generally non-excessive pace. I don't think we ever used more than 85 percent of maximum lean angle and kept speeds below 100 pretty much the whole time. We had a few Three Sisters noobs with us and didn't want to leave them too far behind.
Unfortunately, our buddy Weasel tossed it in one of the tight sections near Prade. The corner snuck up on him and he fixated on some gravel near the edge of the pavement. The front end tucked at about 25 or 30 and the bike went into a rock wall.
The upper was mashed from hitting the wall, the lower left bodywork and frame slider were toast, a mirror was lost, and the clip-ons received various damage. I think the front forks could be a little tweaked too. We're still waiting for a full assessment from Weasel:
With the bike operable and Weasel (banged up but) able to ride, we headed into Leakey and rested at The Hog Pen: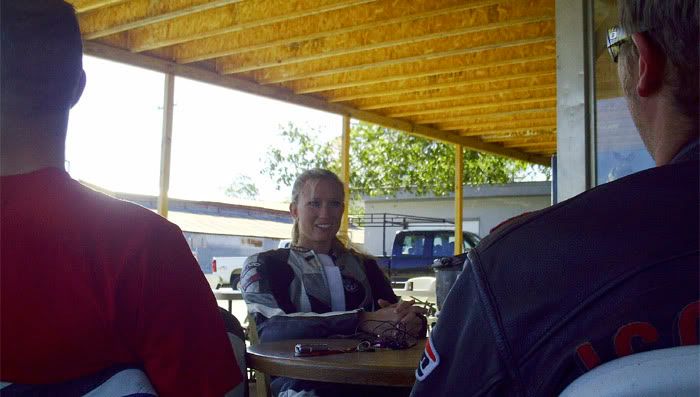 Weasel had some bruised ribs, a heat-induced strawberry on his side, a ruined helmet from smacking his head on the pavement, and a ruined set of racing leathers to go with his crashed R6. That said, ATGATT did its job in a major way. Injuries were very minor.
From there, we headed back to the D'Rose, cleaned up our bikes, and got ready to ride to dinner. My old-school ZX-7R still shines up nicely: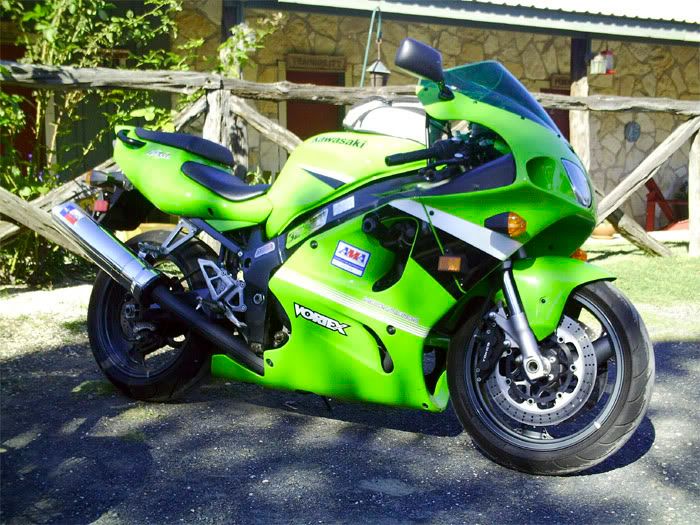 Weasel and Charles decided to load-up their bikes and head home at that time, but Carl, Marie, and I were all looking forward to enjoying a beautiful hill country evening. We took one last ride around town as the sun set, then stopped for an excellent meal outside on the patio at the Feed Lot.
After returning from dinner, we hung out on the porch with some other motorcyclists who were staying at the Inn. Oddly enough, most of them were from Odessa. By 9:30, we were tired and turned in for the night. I found a condensed version of Eisenhower's autobiography, 'At Ease' in my room and ended up reading it for about three hours, finally falling asleep well after midnight. It's a good book, by the way. I learned things about Ike's upbringing, family, and his education at West Point that I had never known.
I was wide awake at 6 a.m., missing my wife terribly and fighting a bad case of Go Fever. But rather than waking Carl and Marie for an early start, I got ready, made coffee, packed all my stuff, and enjoyed some quiet time on the porch before sunrise:
When the sun came up, I took a few more pictures. My room, built in the 1930s and endearingly rustic: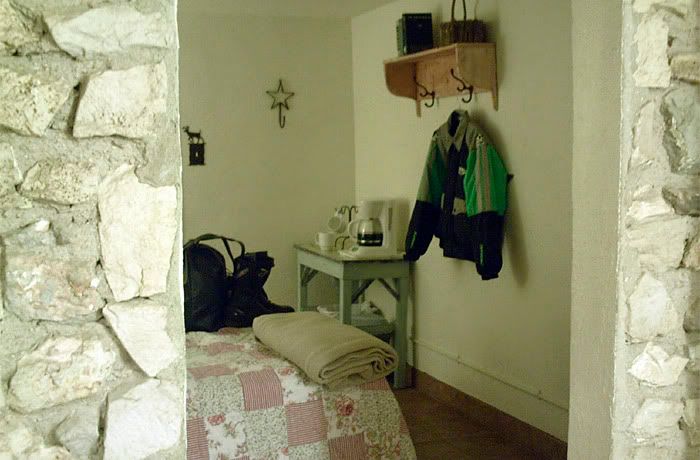 Great interior walls: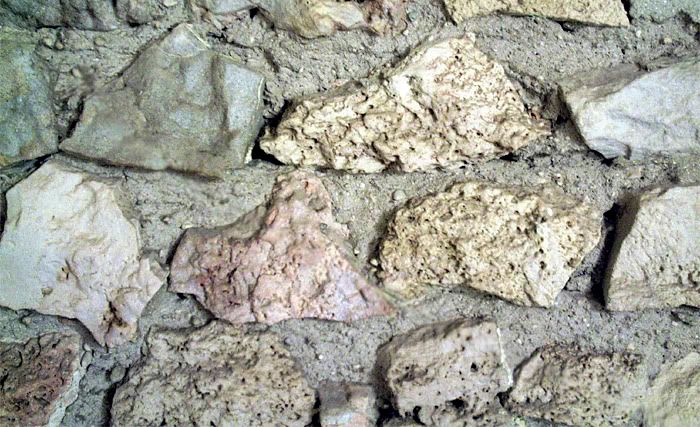 Here's one of D'Rose's cabin units. Very nice: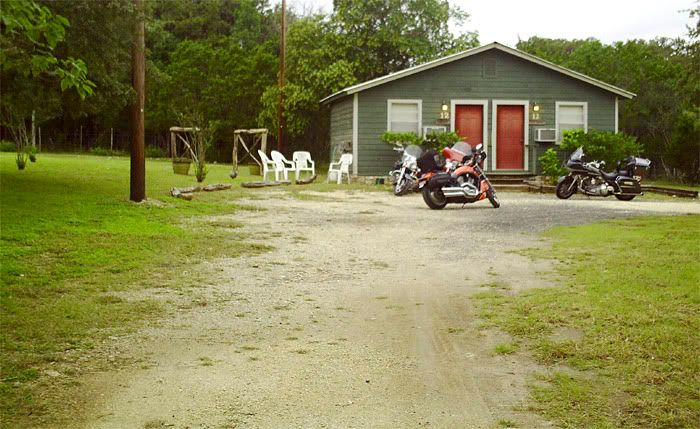 When was the last time you stayed at an inn where the original owner was entombed on the property? Dig it: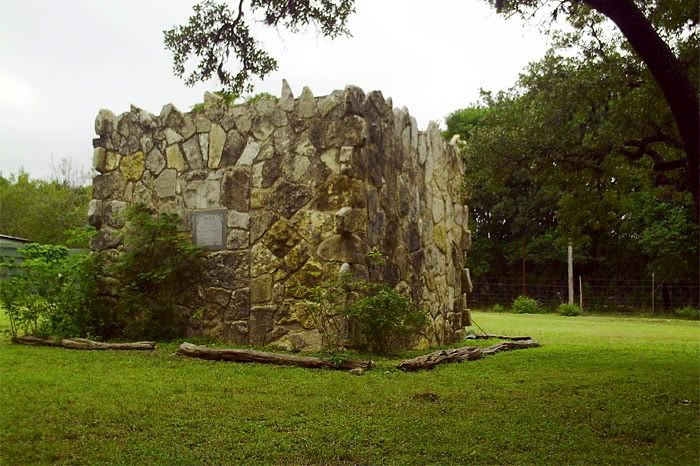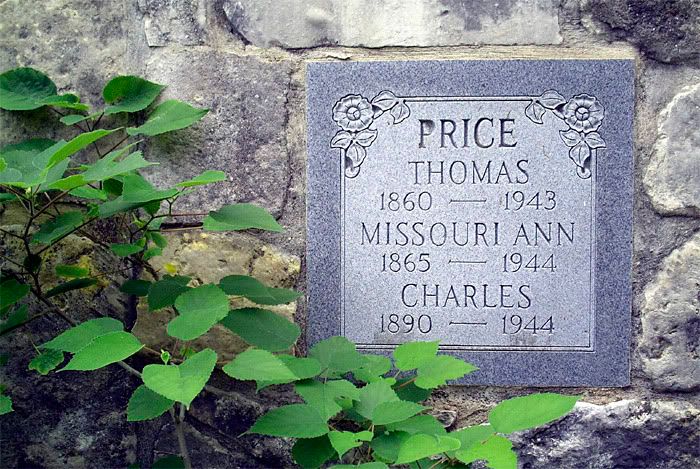 By mid-morning, the rest of our gear was loaded and we were on the road:
We stopped in Camp Wood for lunch, then looked around a bit before heading north. Here's an obligatory shot of the well-known bike on a stump in Camp Wood: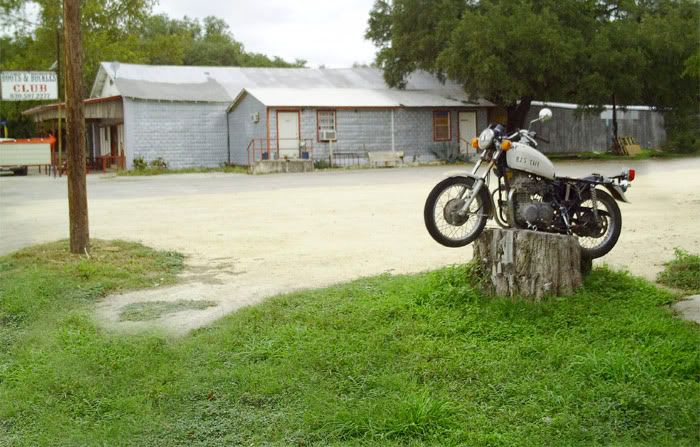 We took the long way home from there, examining some back roads north of Sheffield for their motorcycling potential. We also stopped to visit our friends Dana and Nancy in Iraan. They own Mesquite Wood BBQ and host the Sportbike rally every year: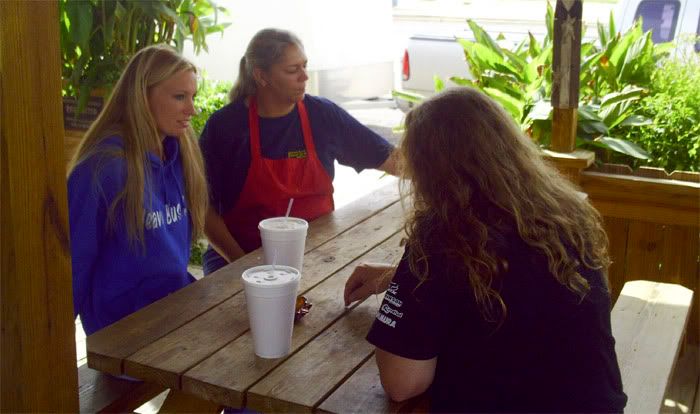 The last 70 miles home were the longest, and I was glad to finally get there. I slept harder last night than I think I've slumbered in a very long time.
Thanks to Carl and Marie for the transportation. I enjoyed traveling with them. Another special thanks to Deb and her frequent guest/helper Mike at the D'Rose. Finer people, you will not meet, and I'll definitely be returning there for another visit.

Thursday, October 15, 2009
Buell closes its doors

A video on Buell's website today
shows an emotional Eric Buell announcing the apparent end of the brand at the hands of parent company, Harley-Davidson.
"The decision has been made," Eric Buell said in the video. "We will no longer be making Buell motorcycles."
The news of Buell's liquidation -- along with the liquidation of Harley-Davidson's other pet brand, the recently acquired MV Agusta -- comes on the heels of H-D's third-quarter 2009 financial report, which revealed an
84 percent decline in profits
. According to Market Watch, the Milwaukee-based motorcycle company posted a profit of $26.48 million (11 cents per share), a gigantic drop from the $166.54 million (71 cents per share) of a year ago.
Reports indicate that all Buell and MV Agusta employees, approximately 190 in total, will be laid off by December 18, 2009.
Buell stirred up controversy in AMA road racing earlier this year when the company's 1200cc, Rotax-powered supersport platform was allowed to compete in the Daytona class against motorcycles with less than half the displacement, then went on to win the championship. Further controversy followed when Buell was allowed to run a non-homologated race package in the Superbike class. The advantages Buell's race bikes were given drew the ire of many in moto-journalism and throughout the blogosphere, including we
here
at The Superbike Blog.
These embroilments aside, the impending absence of Buell from the world motorcycle market is a clearly negative development. Despite the aggravating amount of preferential treatment Buell received in American road racing to make them competitive, the company has unarguably built lots of really good street bikes since its inception in 1983. It was also the first to develop and/or successfully utilize fuel-in-frame technology in mass production, among other innovative proprietary features. These firsts should be commended as the sun sets on America's first (some would say, "only") sportbike manufacturer.
The Superbike Blog sends its best wishes to all the soon-to-be former employees of Buell and MV Agusta during these trying economic times.