Saturday, May 08, 2010
Iraan Sportbike Rally 2010, ride report and pics

Despite a cold morning and overcast skies, the rescheduled Iraan Sportbike Extravaganza for 2010 went off mostly without a hitch today.
We arrived around 11 o'clock this morning, and when we got there, organizer Carl Peterson was directing riders into parking in his bright yellow hall monitor shirt: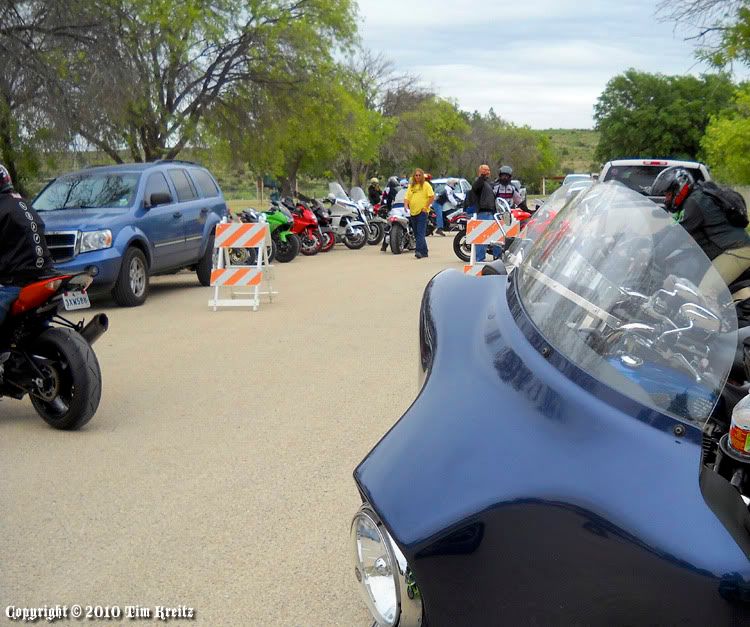 The turnout was smaller than in years past, likely due to the reschedule and weather, but there were still plenty of bikes and motorcyclists on the set: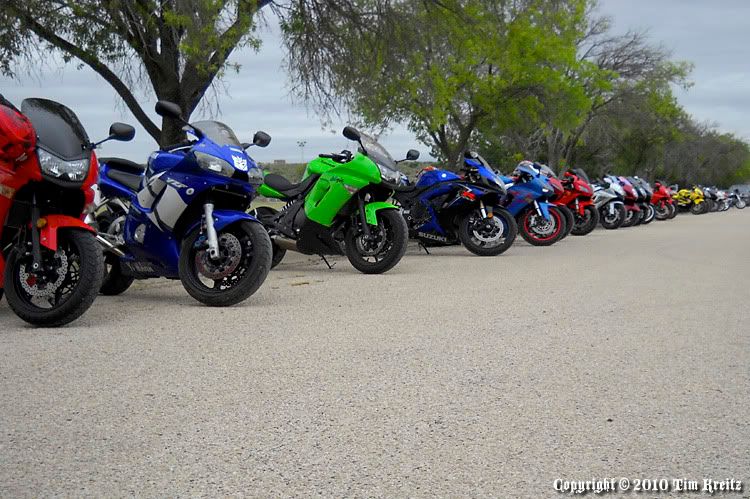 Look! An old-school ZX-7R! Tim Kreitz must be here somewhere: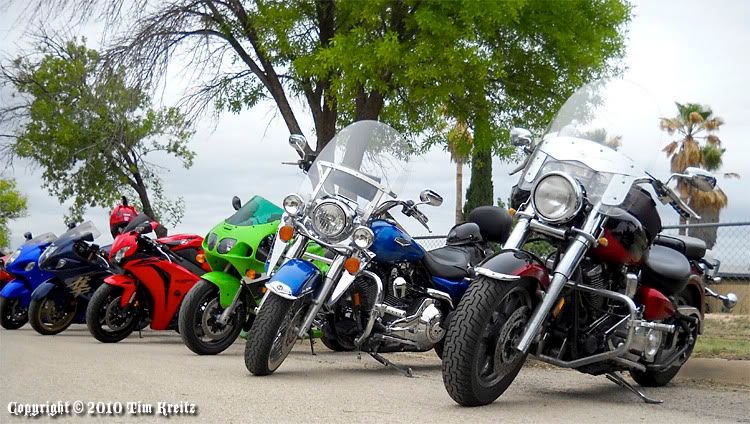 Heavy Bus Racing making a show of force: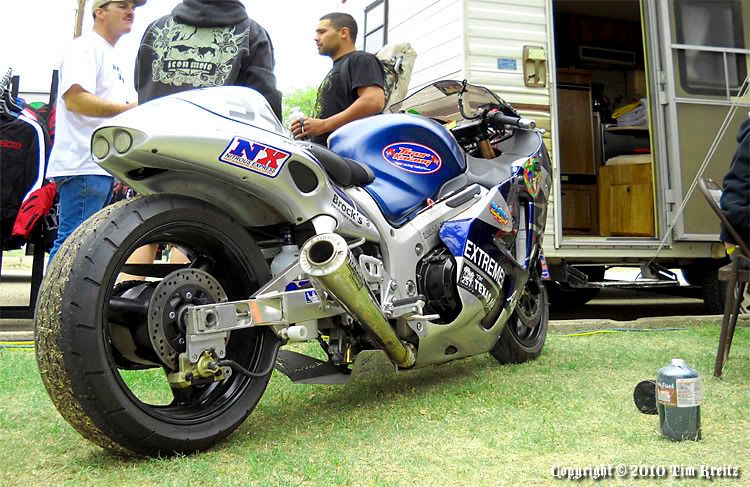 That great Texas band Dingo Sanctuary donated copies of their new CD to the charity raffle: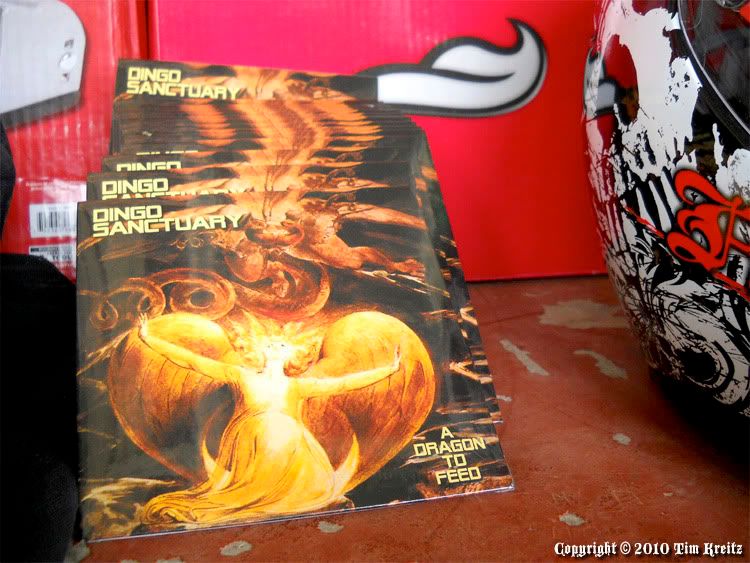 Bikes lining up for the top horsepower dyno shootout. I don't know who won, but I do know that an N2O-equipped ZX-10R was verified at 201 horsepower early in the day:
Prepping the dyno for a run:
A rather groovy, very stretched ZX-14 gets loaded onto the dyno: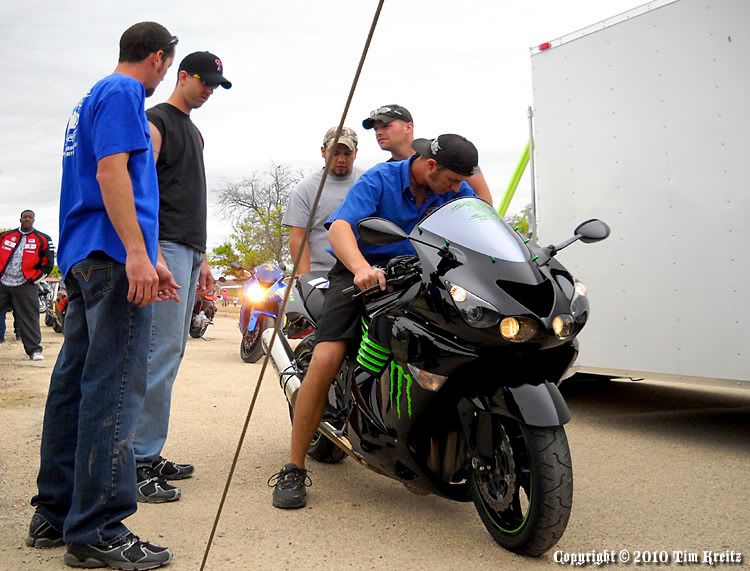 The stunt show featured some tandem trickery this year:
It was all fun and games until this happened. The guy being thrown into the air tried to leapfrog the approaching stunt bike on-foot and subsequently biffed the attempt. Don't worry, he was fine: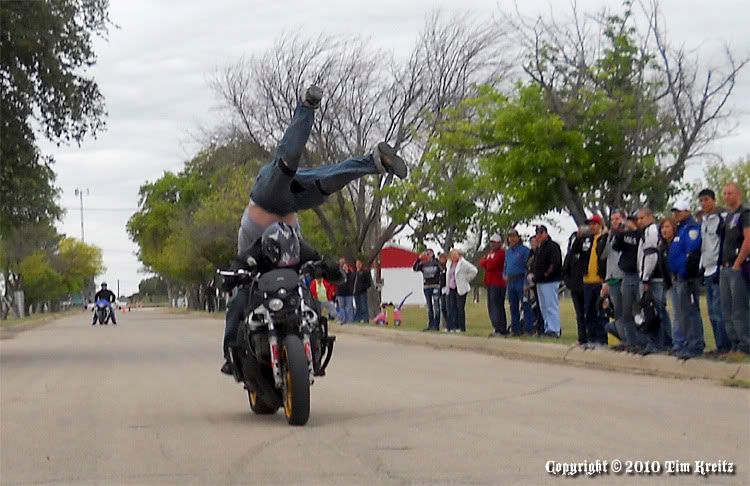 Good times. A big thank you goes out to all the sponsors and organizers. I hope to see more of you next year.