Monday, May 25, 2009
Ride to Remember 2009 (report and pics)

I'm pretty well convinced that this year's Ride to Remember, from the Midland Viet Nam Memorial to the Big Spring Viet Nam Memorial, was the biggest it has ever been. We showed up two hours early and were still positioned mid-pack.
There were rumors floating around when we destinated that the procession had been more than 10 miles long, and I don't doubt it. There were bikes as far as the eye could see from my vantage point.
Easily 1,000 bikes or more made it to the event: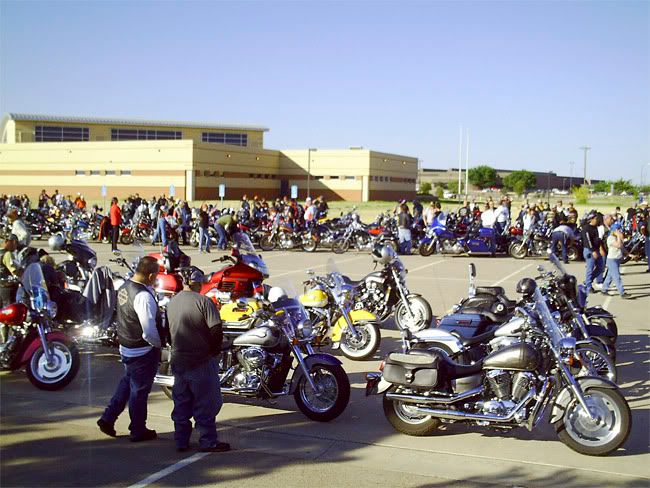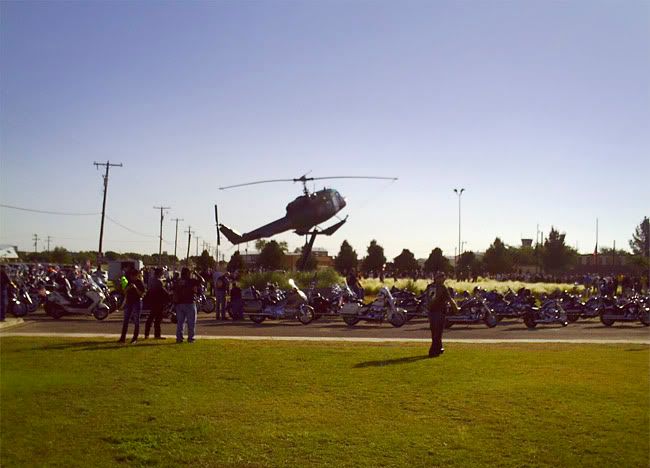 Check out the green Rex in the center of the pic. I meant to talk to this guy and ask if he was a member of the ZRXOA, but I never found him after we arrived in Big Spring.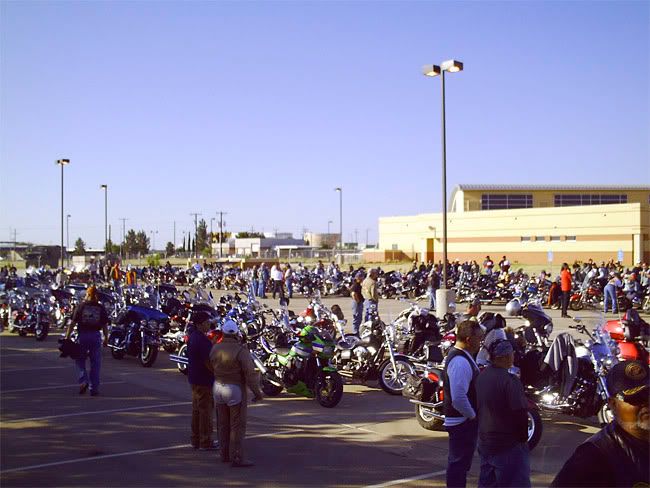 Bob tells an engaging story as we prepare to leave:
Once we were all lined up, it took a few minutes to get the procession moving, but everything went smoothly once we we were underway: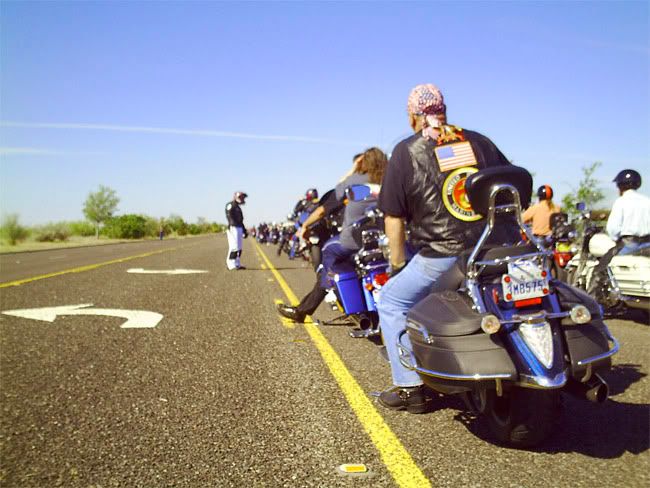 The only small glitch to speak of was that a few big rigs snuck into the parade on the Interstate, and had to be shut down in-lane by law enforcement. Otherwise, smooth sailing both there and back.
The best thing about participating in this ride is seeing all the old veterans (and others) who stand on the roadside as we pass, diplaying flags, waving at us, and offering their salutes. It gave me this warm, fuzzy feeling that's difficult to describe. It's nice knowing that our remembrance means so much to them.
When we got to the State Park in Big Spring, some dude was directing all the bikes to park in the dirt and weeds: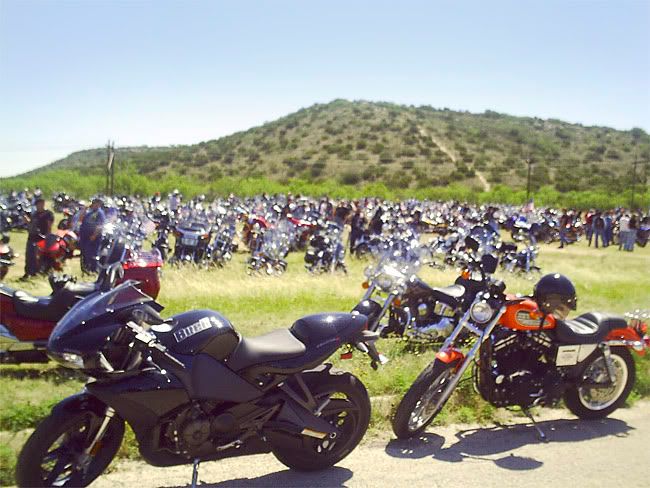 Like a few others in my section, I refused that suggestion and parked properly on the street: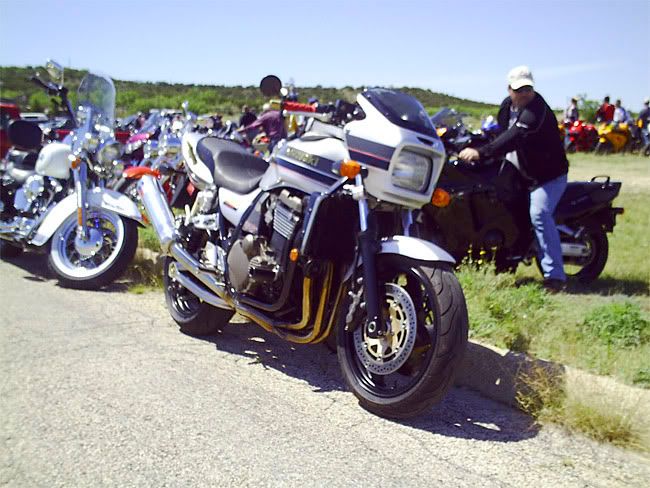 We skipped the free food afterward and had lunch at a restaurant in Big Spring. When I got home, my Rex was still mostly clean and shiny, unlike my rain-soaked ZX-7R when I got home from yesterday's ride: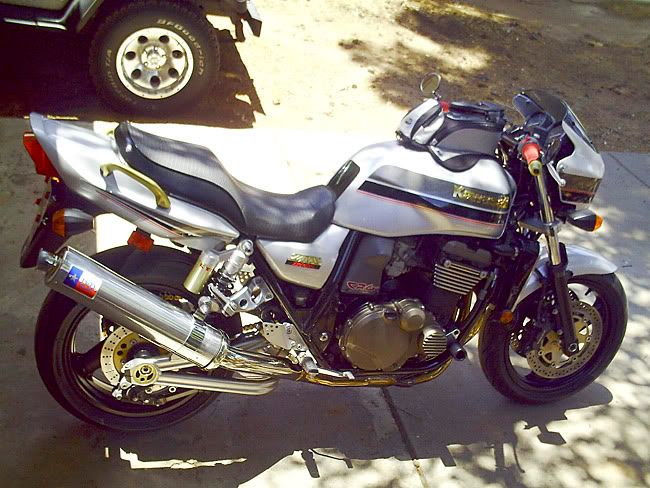 All in all, a fantastic day. Great job everyone. The organizers, law enforcement, and riders came together once again to make Ride to Remember 2009 a roaring success. See you next year.