Sunday, March 08, 2009
King Mountain and Ft. Lancaster ride report with pics

We made a slight change in our original plan to ride around King Mountain today, instead skirting the eastern border of Castle Mountain, King Mountain, and Square Top on our way to Iraan, Sheffield, and Ft. Lancaster.
I got us off to a half-hour late start by flooding the ZX7R like a dumb***, and then practically running the battery down trying to get it started. So we left Warfield at about 11:50 and headed south.
We never got very close to the Castle Gap, but I did stop at the Iraan Highway turnoff and took a photo if it out in the distance: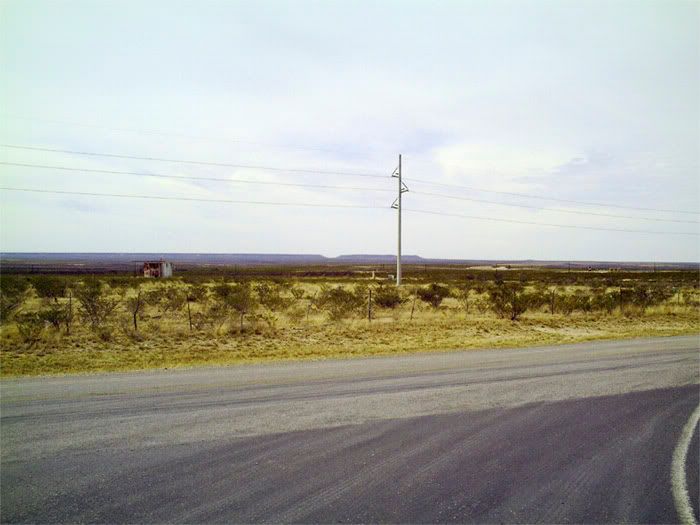 Our first stop was at the old location of Camp Melvin, where we took a break and snapped some pics: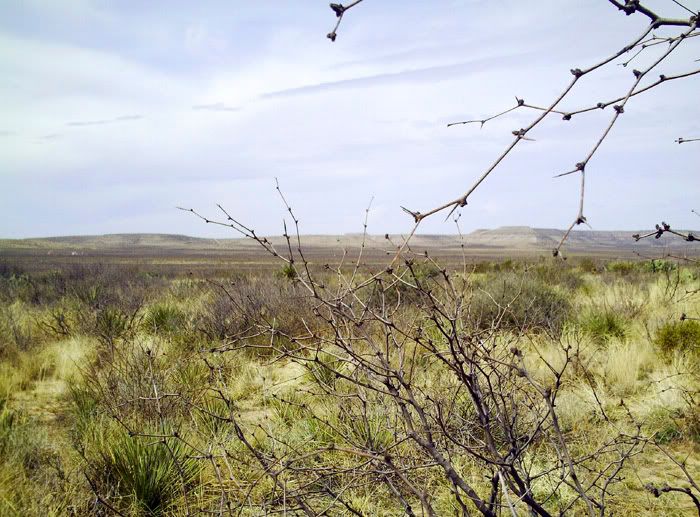 Britt can't find a radio station. Welcome to the middle of nowhere: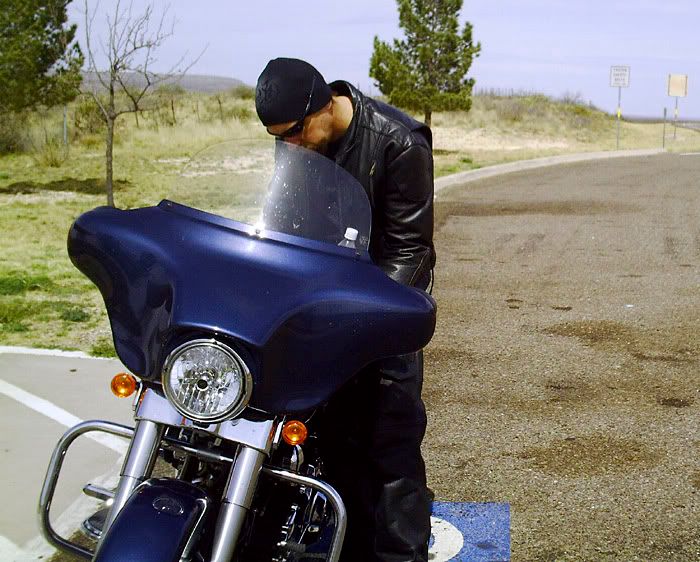 The cool bikes, basking in the sunshine on a perfect day:
We stopped for lunch at our buddy Dana's barbeque place in Iraan. He's a fellow biker, and hosts the Iraan sportbike rally every year: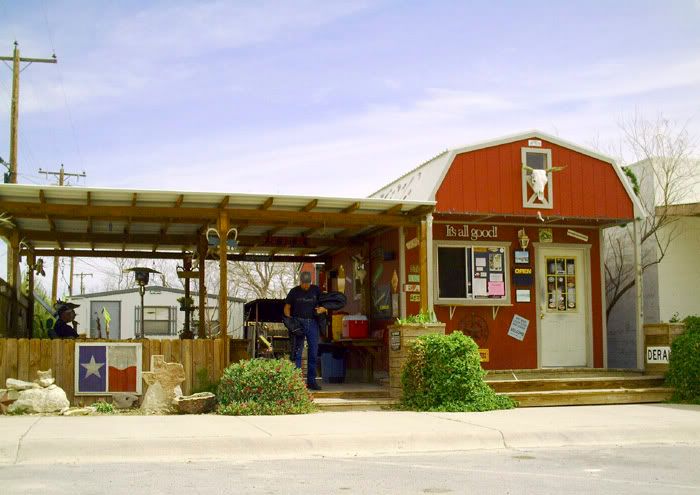 This was lunch. Not a bit healthy, but pretty dang tasty:
As we were leaving, something in the window of the restaurant next door caught my eye:
Upon a closer look, my eyes were not playing tricks on me. They serve "espersso":
But wait, there's more. They also serve "cappaccino":
After a few minutes of belly-laughter, we headed south, through Sheffield and out to a place I had never been before, the ruins of Ft. Lancaster: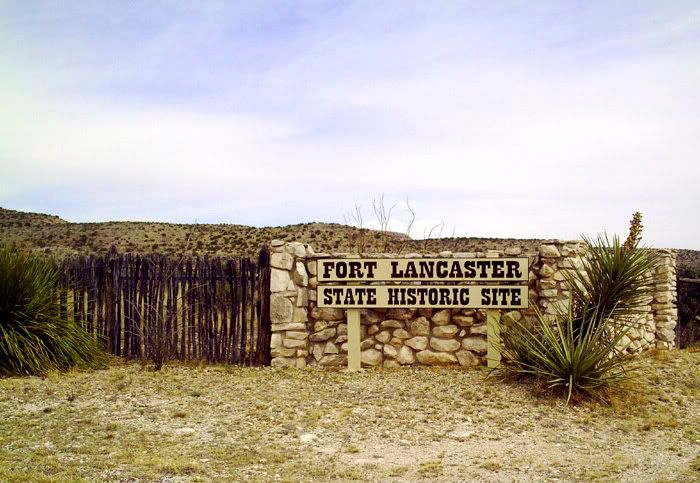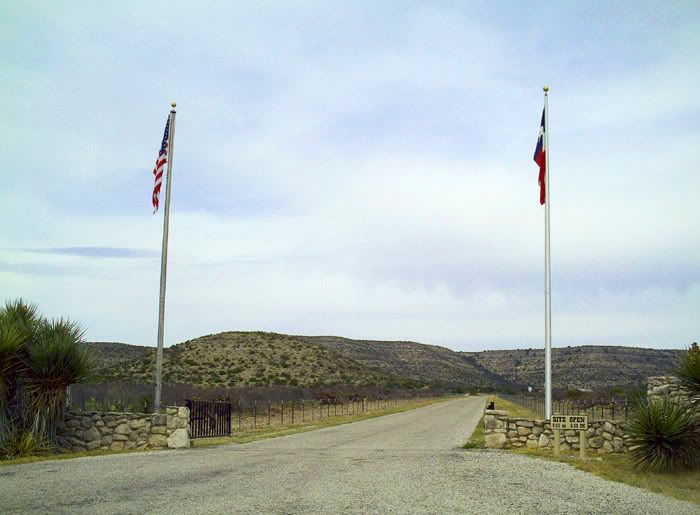 For the bargain price of two bucks (6¢ in Year 1900 U.S. dollars), we got to tour the mini-museum and ruins: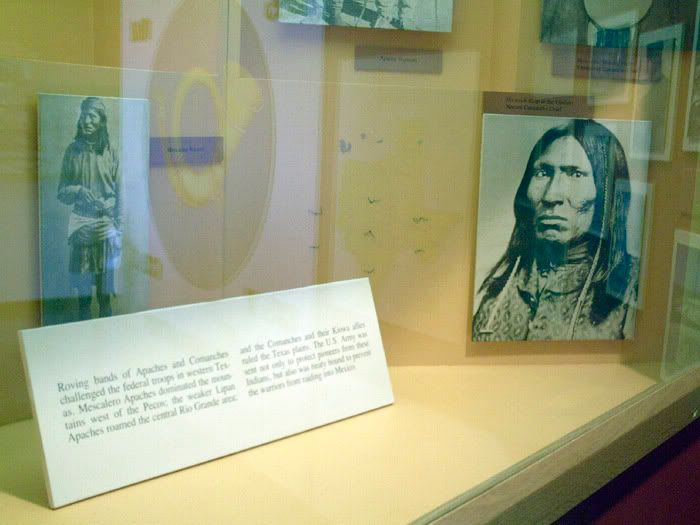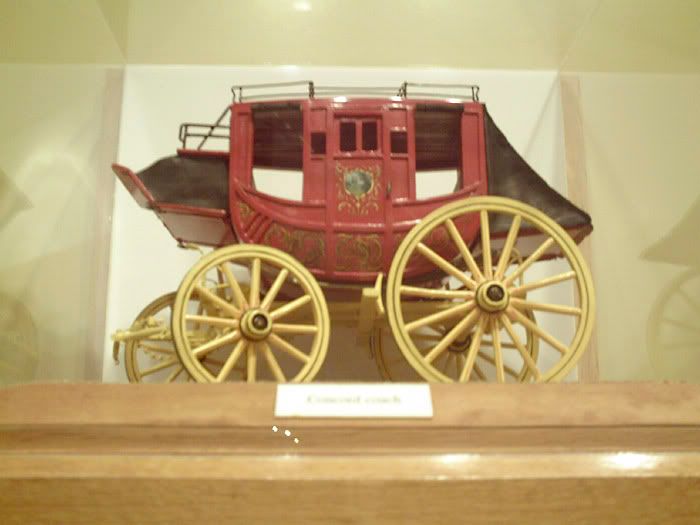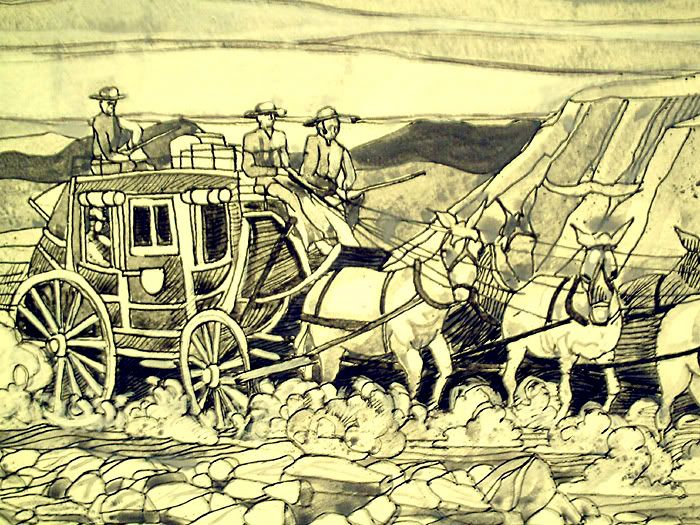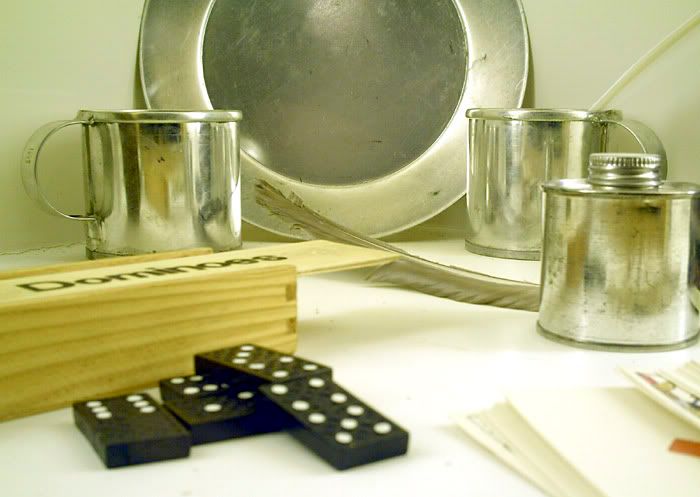 Keep off the ruins. We wouldn't want you to ruin them: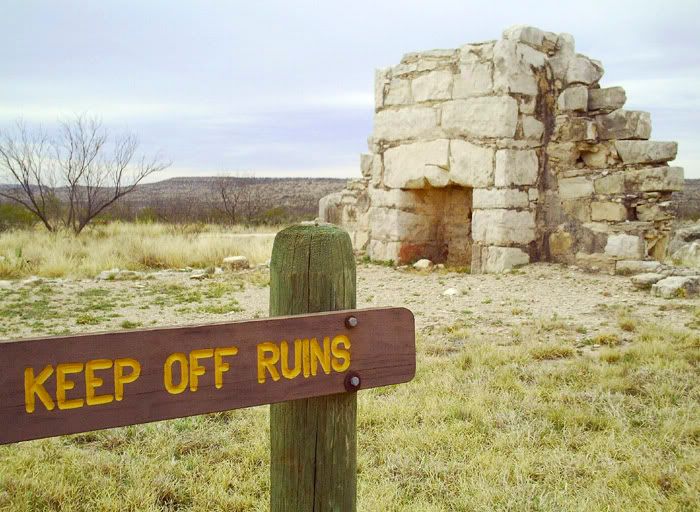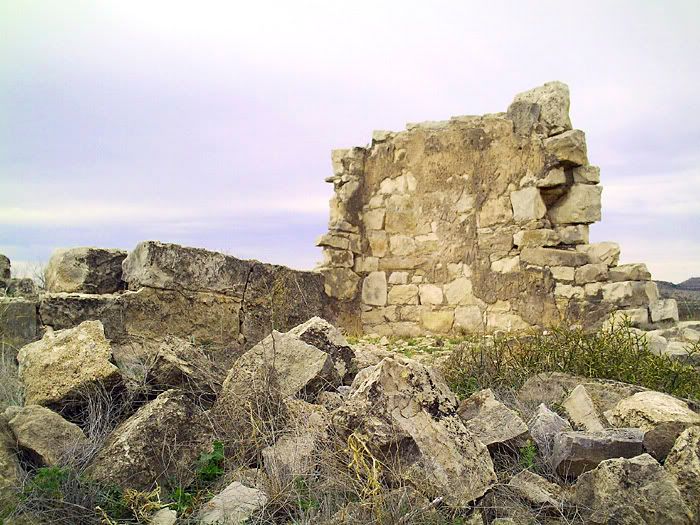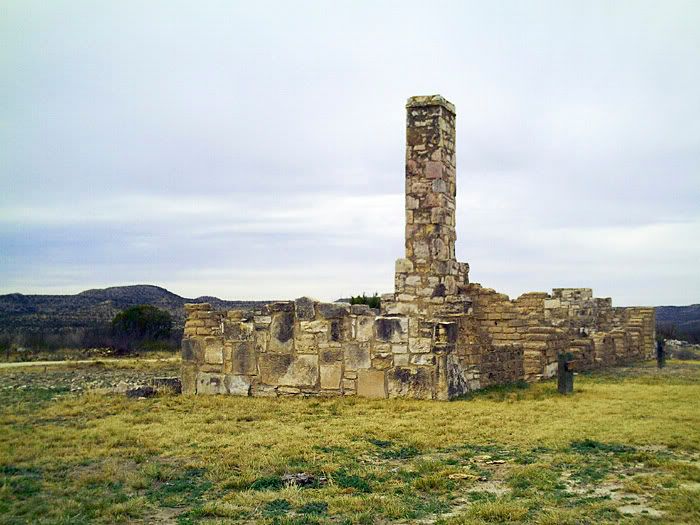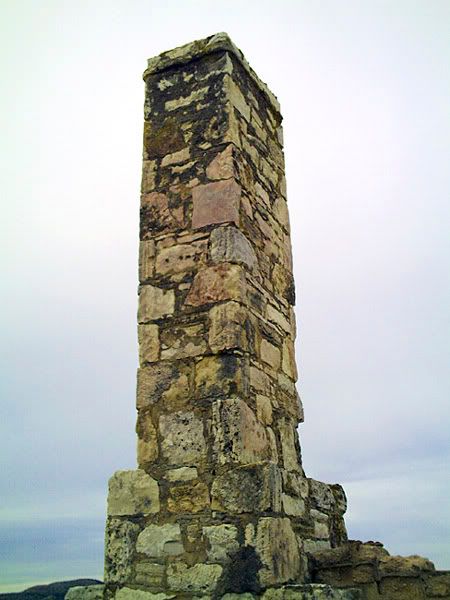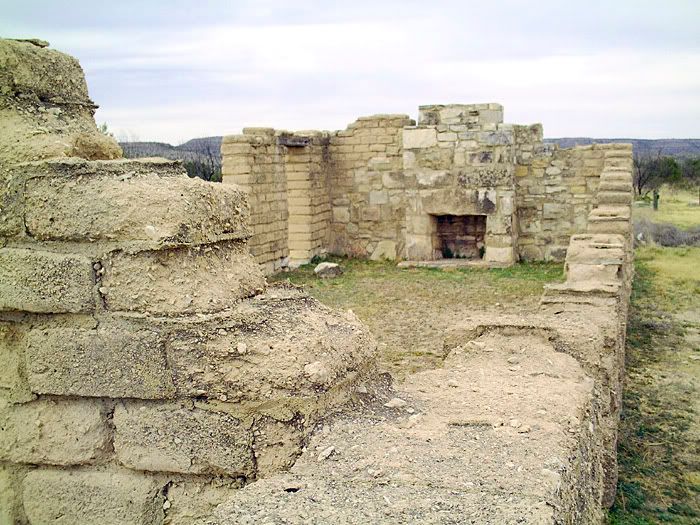 This flagpole has been erect since 1855. Now that's what I call stamina:
After Ft. Lancaster, we headed for the observation point at the top of the mountain to the north: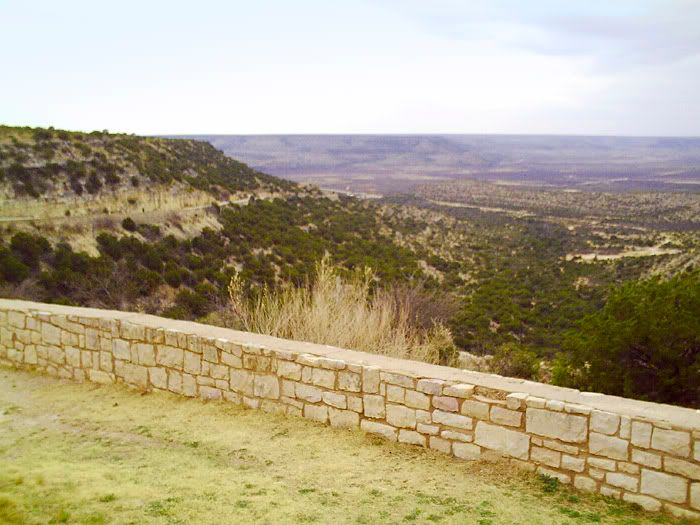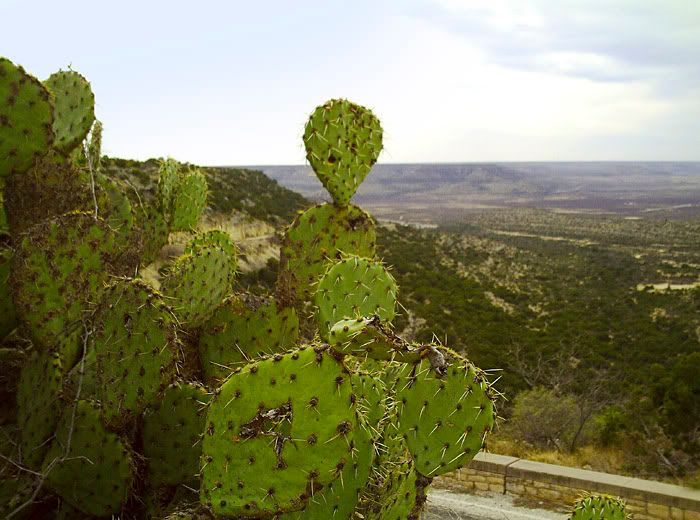 "Pardon me, sir, but I'm not getting any closer to the edge":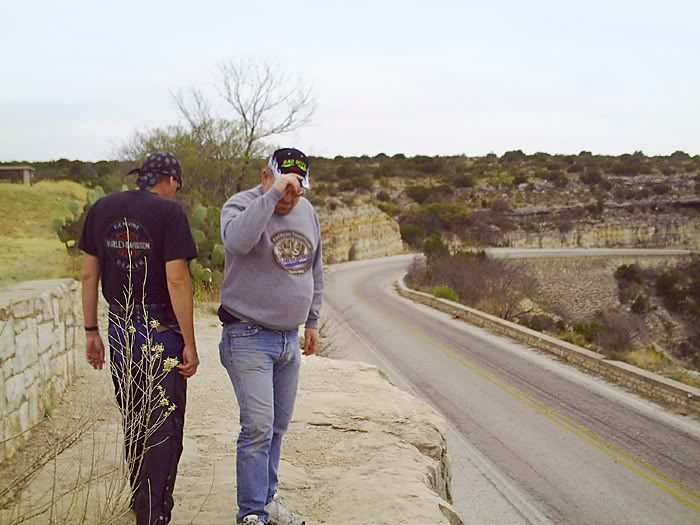 By that time, mid-afternoon was upon us and it was time to head back. We stopped on the old truss bridge that spans the Pecos between Ft. Lancaster and Sheffield. Surprisingly, the Pecos has a considerable amount of water in it right now. Don't ask me how, because all of West Texas has been dry as a bone for months: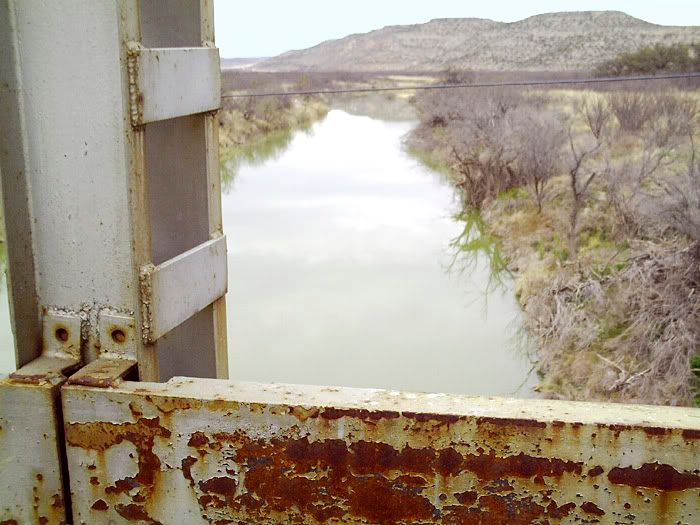 Today's mileage total was 256 -- and that's not counting the 4 trips up and down my driveway to get the 7R started. I hope your weekend was as fun as mine. Best wishes and safe riding.