Sunday, March 29, 2009
Imperial Reservoir ride report and pics

Continuing our mission to make as many West Texas day-rides as possible before the summer heat sets in, we saddled up for a little-known spot just south of Grandfalls today to see some very green water in large quantities: Imperial Reservoir.
As a native West Texan, I feel somewhat ashamed to admit this, but I had never been to Imperial Reservoir before this ride. The reservoir is located between Imperial and Grandfalls, smack-dab in the middle of nowhere:
On our way, we stopped at the southern end of the sandhills region, took a quick break, and snapped some pics: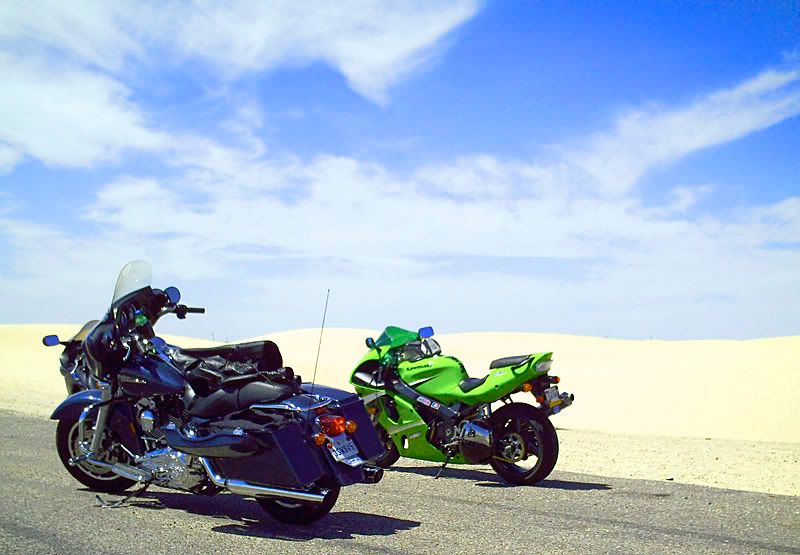 Artsy-fartsy version: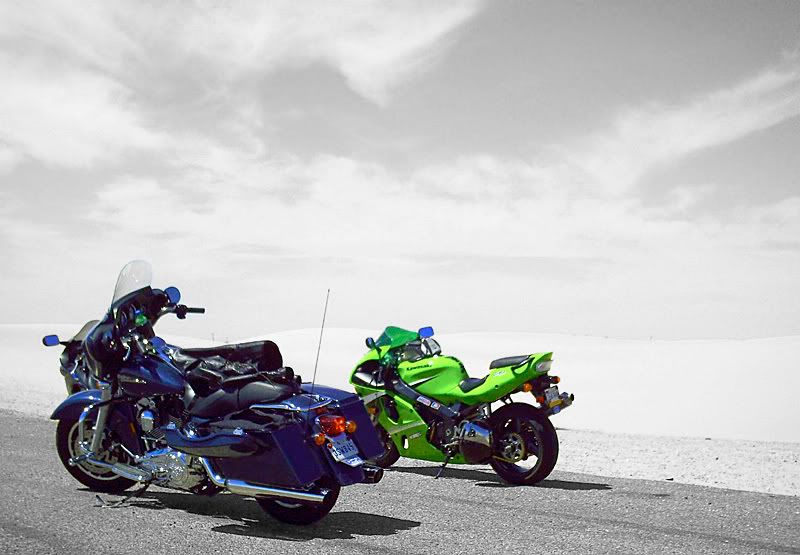 I know I've said it before, but oh how I love the savage beauty of West Texas: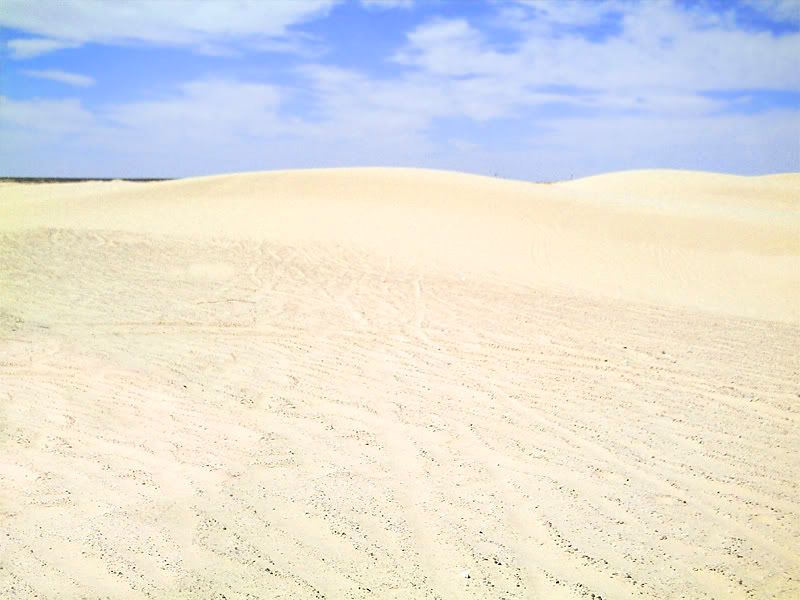 We arrived at Imperial Reservoir to find that it costs ten bucks to get in:
Yeah right, like we were gonna un-*** 30 dollars to ride our bikes around in the dirt. Not happening. So instead, we stuck to the perimeter of the park and took a few more pics.
Yes, the water really is this green: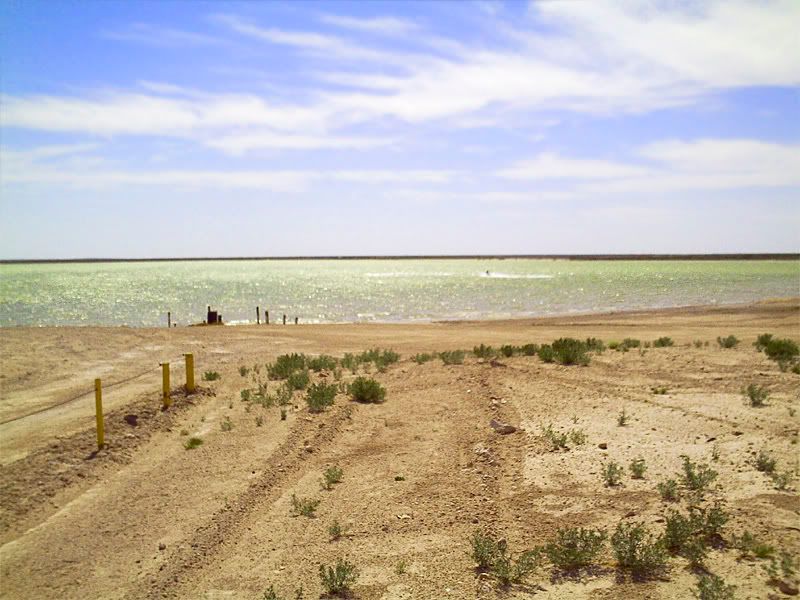 Looking toward the southwest:
That, my friends, is what we call a chaw: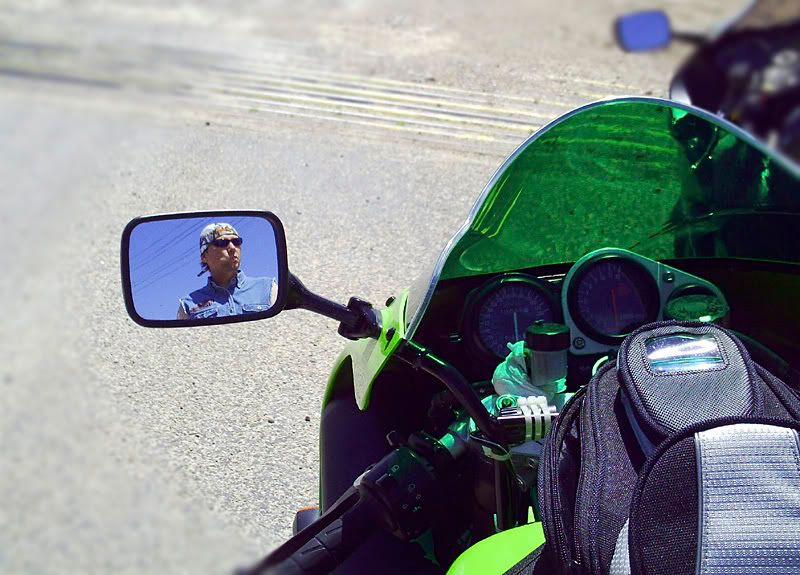 After 130 miles of riding, we needed fuel, so we headed into Grandfalls and hung out for a while at the epicenter of town activity, Allsups: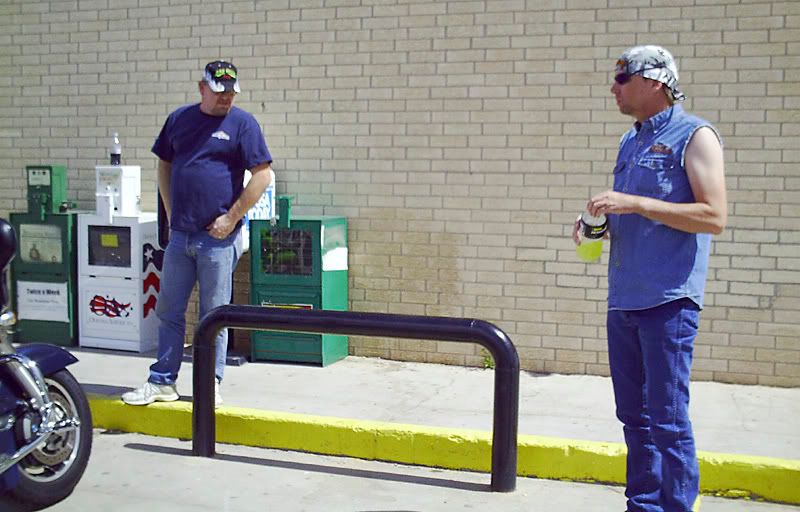 Behold Grandfalls in all its glory: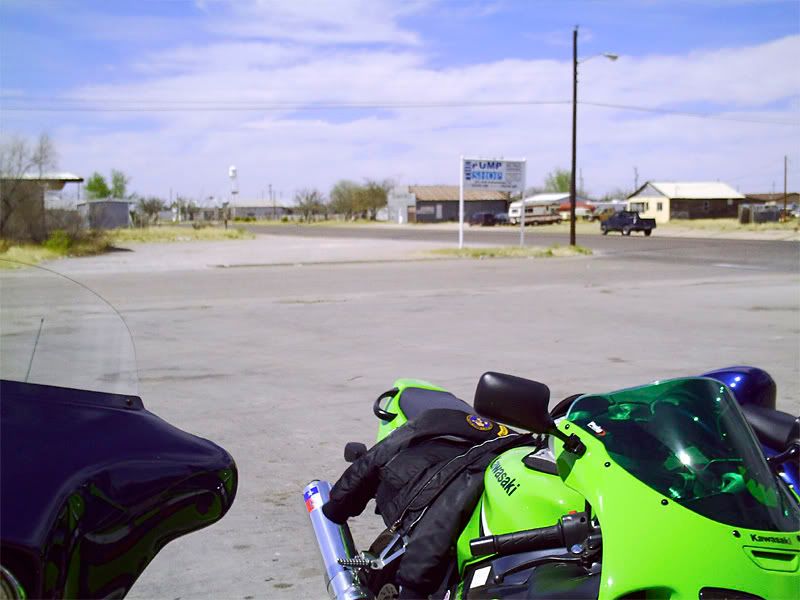 By the time we were ready to leave Grandfalls, we were all hungry. In fact, I hadn't eaten anything all day, so Britt suggested we head into Monahans and grab an early dinner at the West Texas legend, Fermin's:
Again, this was a brand-new experience for me. Somehow or another, I had never made an effort to have a meal at Fermin's, and boy am I glad I finally did. I highly recommend the restaurant to anyone who's willing to make the trip to Monahans for dinner. You won't be disappointed.
Dig the simple, old-school interior. I love these kinds of places: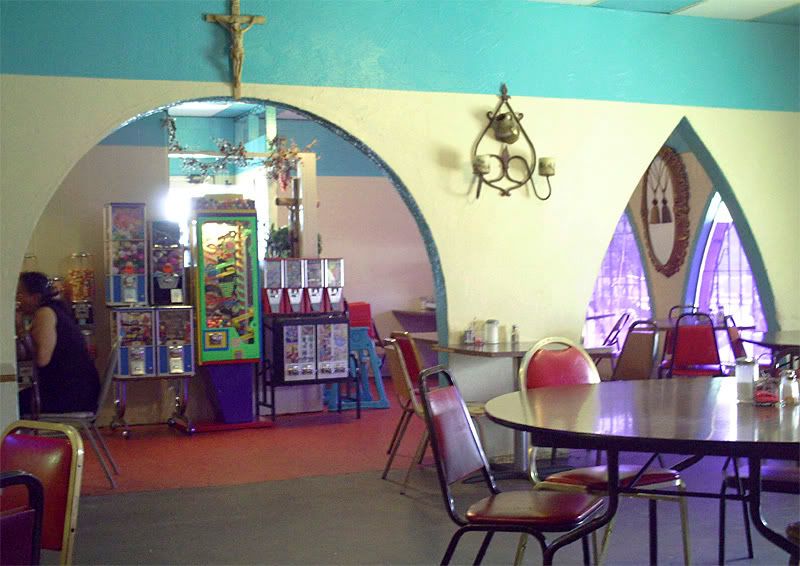 After an excellent dinner, we dropped by the Monahans Milllion Barrel Museum to find it closed. Decades ago, the "Million Barrels", as the locals once called it, was an experimental, open-pit, oil storage facility that didn't exactly live up to its engineering expectations and was eventually turned into a museum. Unfortunately, it isn't accessible on Sundays, so I stuck my camera through the gate, took a few more pics, and we were on our way: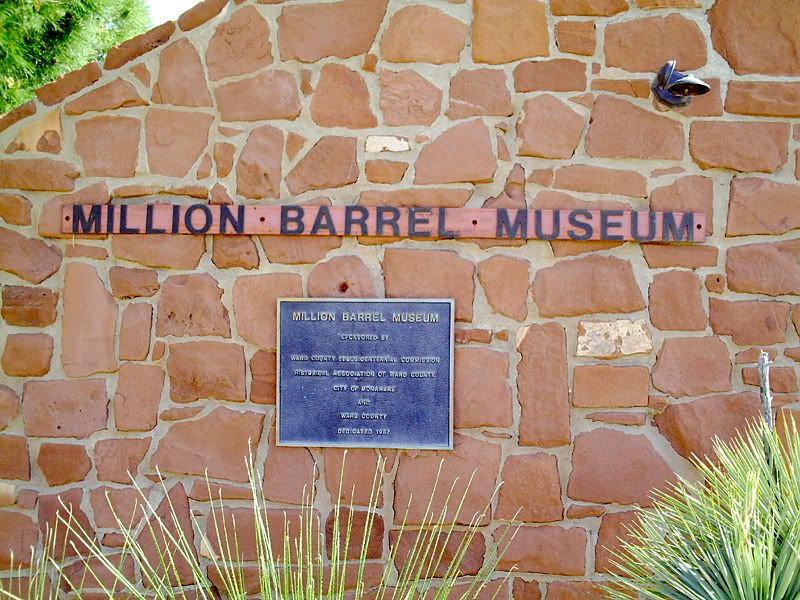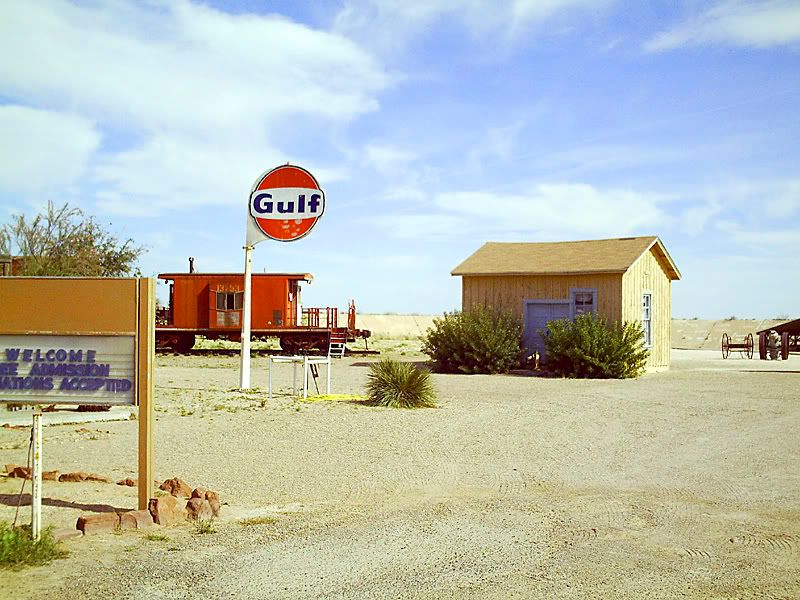 We got back into to Midland around 5:30 or so, having clocked approximately 250 miles for the day. It was a bit windy, but the dirt stayed down, so the ride was still very enjoyable. There is a lot to discover in West Texas, and adventuring by motorcycle makes it that much more fun.
Have a great week.