Monday, March 10, 2008
Spooky and beautiful: Shafter Lake ride report



For the first time in over ten years, I (along with some motorcycle pals and pal-ettes) rode out to Shafter Lake yesterday. It was a last-minute decision and I neglected to bring a camera, but luckily my good friend Rodger had his little digital "box" camera with him and we were able to take some simple snapshots.
Shafter Salt Lake is a huge Alkaline playa northwest of Andrews, Texas. Right now, it's empty due to current near-drought conditions, but in this satellite image, it appears to be partially filled: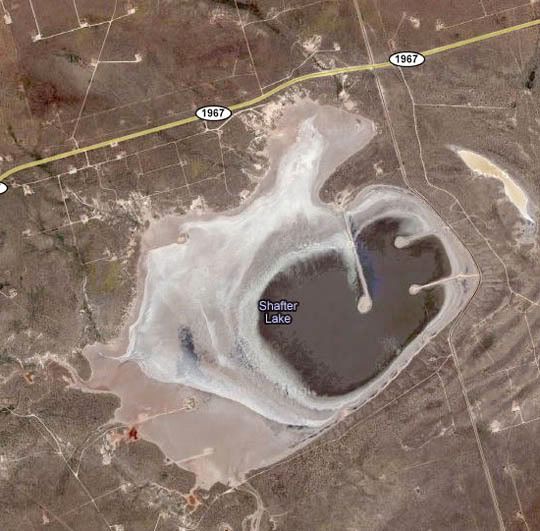 We took a wrong turn on the way there and ended up stopping for a few minutes to rest. Dig Rodger's showroom-pristine 1986 GSX-R750. He also has a matching 1987 GSX-R1100 to go with it:
Soon thereafter, we were riding again and had crested the hill which leads into the playa's basin. We stopped and parked at the observation point on the south side of the lake. With Rodger's little camera, I took a series of pictures of the entire lake, which I composited together.
This is a large image (2270x436)
.
Heather and Stephanie had never seen the lake before, and decided to walk down into the salt: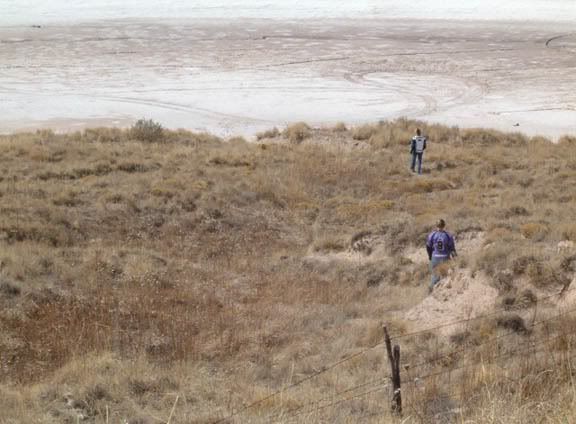 We knew better than to traipse through that stuff and decided to watch from the rim. Here's Rodger saying something like, "Those girls don't have the sense God gave raisins":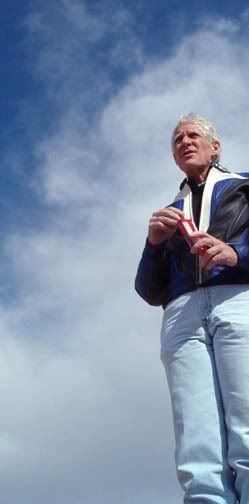 Blane, me, and 'Busa Dave contemplating the moment on a perfect West Texas day: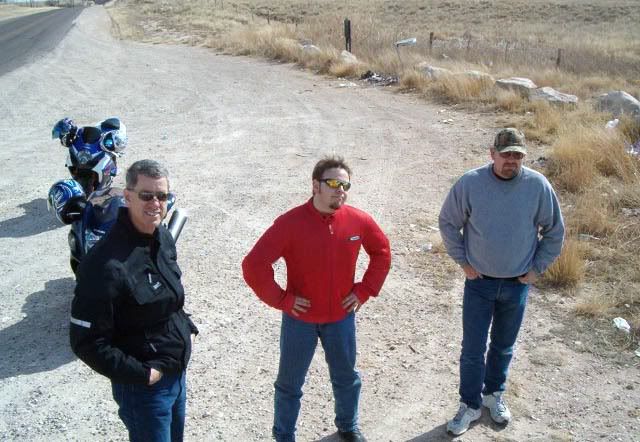 The girls in the salt:
We warned them about the harshness of the lake bed, but they didn't care. When Heather returned, her shoes were ruined:
The bikes again: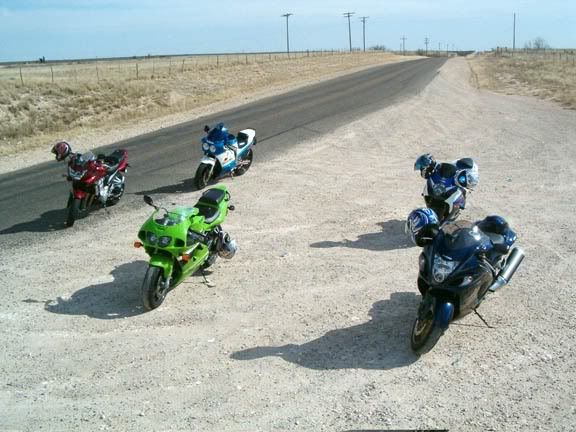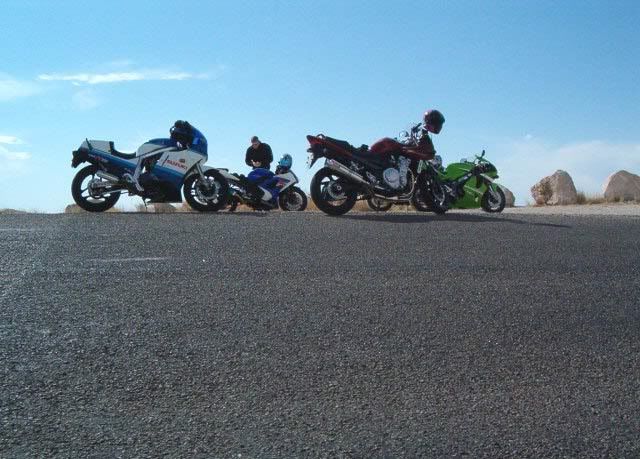 There is a cemetery and native-American burial ground nearby. Here's the marker: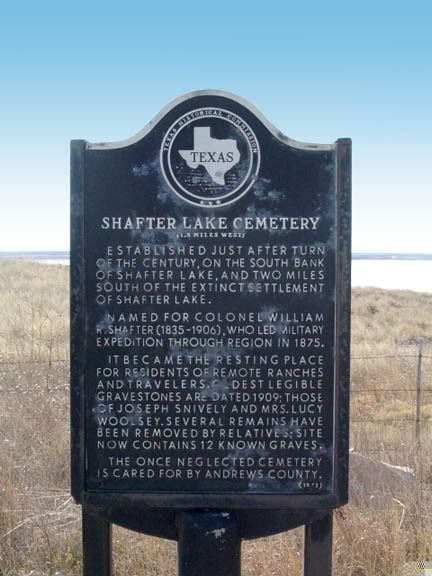 All-in-all, a fantastic day of riding. It was a bit cool around the lake, but the ride home was warm and comfy. I got home around 6:30 and cleaned my bike until 7:30. After a little dinner, I was wiped out. There's so sleep so sound as the one you have after a good, long motorcycle ride.
DISCUSS THIS ARTICLE ON USENET