Sunday, November 13, 2005
Mmmmmm, shrimp...

A mere 87 miles from my driveway is the single best shrimp restaurant I've ever been to.
Out in the proverbial middle of nowhere, surrounded only by mequite brush and pumpjacks, lies the much renowned
Shrimp Store
of Imperial, Texas. OSB MC made a ride to this most unlikely spot for a world class shrimp farming facility yesterday, consuming much crustacean.
Here are a few photos of the fun...
Tanking up on espresso at the Starbucks in Odessa before leaving.
OSB member Jimmy "Six" Abney and I parked our bikes up close to the patio, trying to get them a little shade:
I'm totally loving Joe's ZX12R.
This bike was previously blue, but has now been decked out in Kawasaki Lime Green and RC Components wheels. Dig it: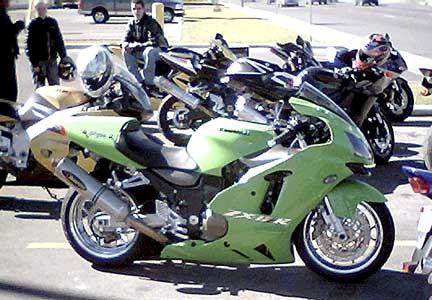 Waiting for some stragglers to catch up on the way.
Here we are at a deserted intersection, waiting for a few riders who left late. Someone forgot to tell Carl and I that Michael Jackson references aren't cool anymore: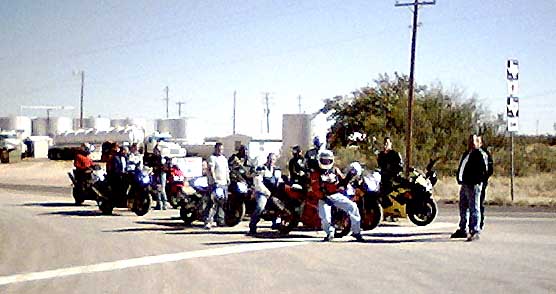 You want us to cook how much shrimp?
The girls at the counter must've been a little surprised when we called ahead, telling them to have about 20 pounds of shrimp on deck for us. Here they are upon our arrival, still somewhat dazed and confused by the whole ordeal: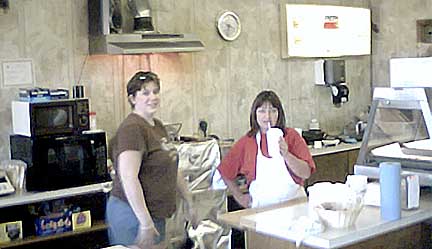 Let's eat.
Here's a pic of Carl, Matt, Sky, Spooner, Dirty, and Tami, sitting at the west end of the table: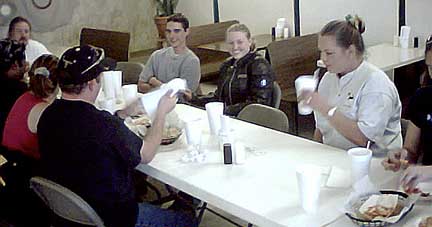 What's that 'train' sound I'm hearing?
On the way back, most of the group went through the Girvin sweepers before returning to civilization: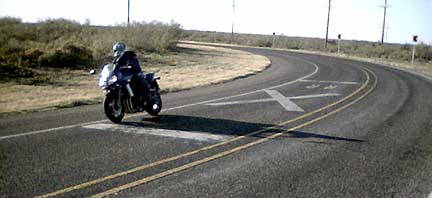 As for Matt, Sky, and I -- we had to get home. Matt had a poker game and I had a date with my wife. Rather than doing the Girvin excursion, we headed straight north through the sandhills at supersonic speeds. They broke off in west Odessa and I continued my burn into Midland. I can't remember the last time I rode so fast for so long.
I made the 87-mile return trip in 47 minutes, spending most of my time above 140 miles per hour indicated. Don't try this at home, kids. I rarely try it myself. Besides, we keep seeing these strange animals all over the place lately. Does anybody know what this thing is: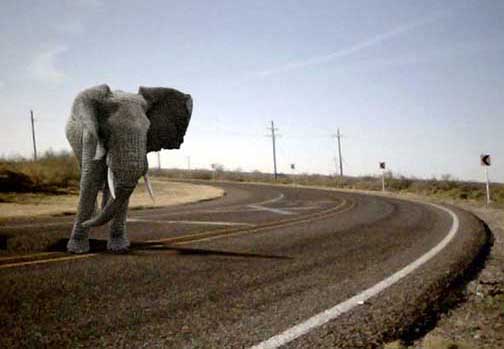 Heh-heh. Peace!

LEAVE A COMMENT