Monday, April 25, 2005
What I did this weekend instead of watching the superbike races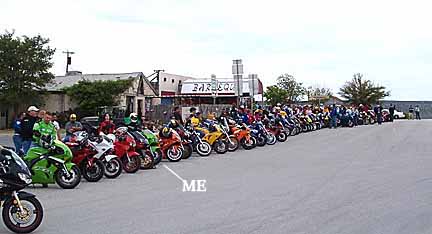 I spent the weekend in Iraan, Texas at this year's
Organized Chaos
sportbike rally, so I don't have any hot opinions on the races. In fact, I'm just now reading to find out what happened.
Hundreds of bikers from all over West Texas showed up for the rally, which benefitted the Iraan Volunteer Fire Department. It was a great time -- well worth missing the races for.
Time for me to buy a TiVo, I guess.